This is Thanksgiving week in the US, the holiday itself taking place on Thursday, and so there isn't much in the way of golf going on in my country. We're celebrating an older and underappreciated holiday that is nevertheless fundamental to our history and identity as a nation, and I plan to enjoy it.
But everything is new at the DP World Tour, it seems. The tour name, the tour sponsor and the season itself all point to the future. So let's take a quick look at the first event of the newly renamed tour, the Joburg Open..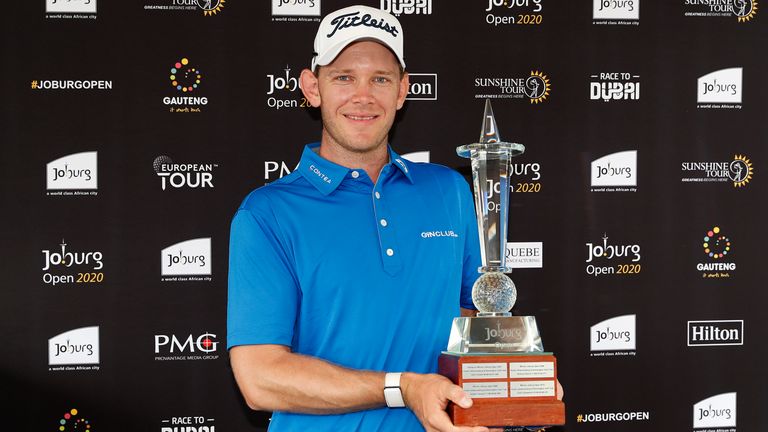 Joachim B. Hansen made this his first European Tour victory last year. He'll make his defense at the Randpark Golf Club, near Johannesburg in South Africa, where he won last year. That course is a par-71 measuring roughly 7500 yards. I know that sounds long but it's built at altitude, around 5000 feet, so Randpark doesn't play quite that long.
But that's where the familiarity of the event ends.
Last year the Joburg utilized two courses and boasted a 200-man field. Not this year. We'll see a more standard field playing Randpark only (I've heard both 144-man and 156-man fields, so I'm not sure which is correct). I don't know how that will affect the players, although obviously they'll need less time to get used to the course -- only one this time, after all -- and I imagine some of the later tee times might have an issue with darkness.
Given my poor showing picking Top10 players thus far this season, I've decided to skip Twofer Tuesday until the PGA Tour starts back up in January. I have enough trouble picking from players whose games I'm more familiar with. I don't even want to think about how badly I'd do since I don't know this field nearly as well. While I recognize many of the players, I don't see them nearly enough to judge their chances, especially since I see no Top50 players in the field.
It looks as if GC's coverage will begin early Thursday morning at 5am ET. I like the idea of starting off my Thanksgiving holiday with some DP World Tour golf. The Joburg is always fun to watch, as most of the African events are. After all, you never know what kind of animal will wander onto the course and crash the party!