Winner: Talor Gooch
Around the wider world of golf: Collin Morikawa won both the Race to Dubai title and the DP World Tour Championship on the ET (this is the last week I can call it that); Jin Young Ko won the Race to the CME Globe title, the LPGA POY and the CME Group Tour Championship on the LPGA for the second year in a row; Erika Hara won the Daio Paper Elleair Ladies Open on the JLPGA; and Chan Kim won the Dunlop Phoenix Tournament on the Japan Golf Tour. [Thanks, IC!]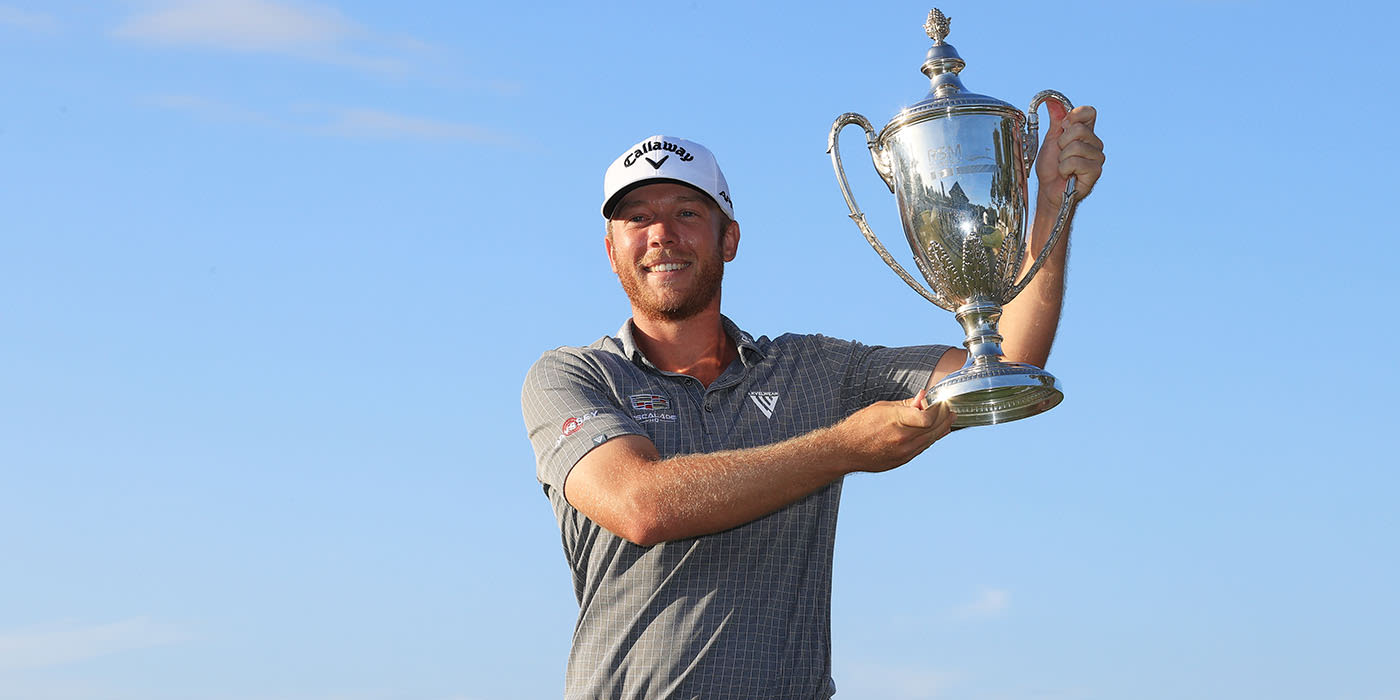 Well, at least I have something to show for my efforts this week. My Twofer Tuesday picks were Webb Simpson (T8) and Kevin Kisner (MC). They were the Top2 scorers coming into this event; at least Webb gave me a little ray of hope.
Top10s: 2 for 18 (2 Top1)
Winners: 0 for 9
But one thing is very clear now: Talor Gooch officially hates me. He had posted two Top10s in three starts early this season--and both were good scores, not flukes--so I picked him for two weeks running and got only a T11 and a 60th. So I didn't pick him this week and what does he do?
He goes out and wins the tournament, that's all. He just basically walked away with the title, winning by three.
Now don't get me wrong. I'm very happy that Talor finally broke through for his first PGA Tour win. He's been due for some time now. But why couldn't he do it on a week when I picked him?
I won't belabor the point. I will gladly give Talor his first ever Limerick Summary and wish him well in his efforts to win many more. But damn it, Talor, could you see your way clear to do it on the occasional week when I've picked you? I mean really, is it all that difficult to show me a little love...?
Talor struggled to get the job done
But he's finally reached Number One.
While I'm glad he's on top
And his waiting has stopped,
Why'd he have to make me look so dumb?