Winner: Viktor Hovland
Around the wider world of golf: Thomas Pieters won the Portugal Masters on the ET; Steven Alker won the TimberTech Championship on the Champions Tour; Lydia Ko won the Aramco Saudi Ladies International on the LET; Ji Young Park won the KLPGA'S S-Oil Championship; Bio Kim won the LG Signature Players Championship on the KPGA; and Ayaka Furue won the Toto Japan Classic on the JLPGA. [Thanks, IC!]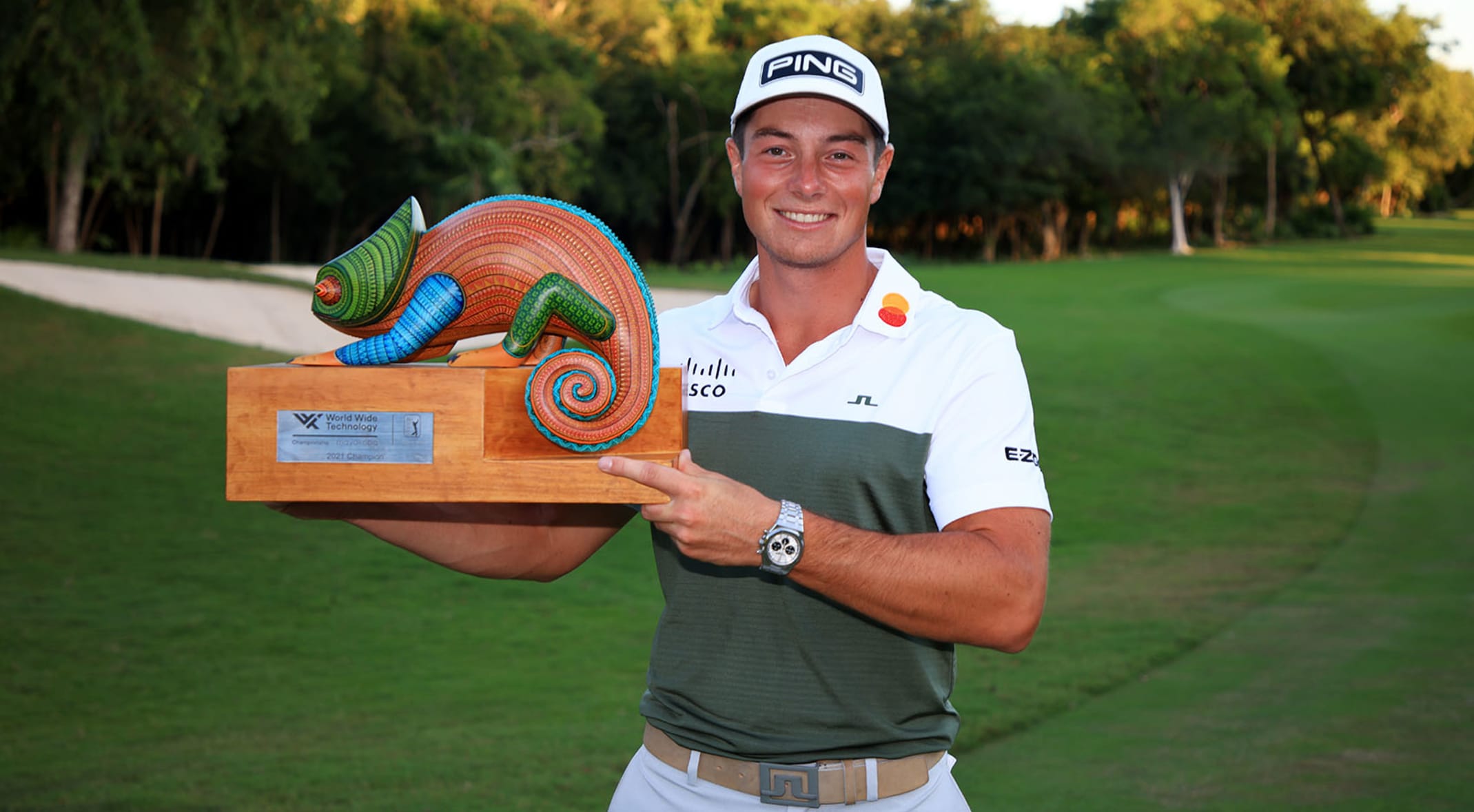 This was a heartbreaking week! My Twofer Tuesday picks were Aaron Wise (T15) and Talor Gooch (T11). Both started the week in the Top5, and ended Sunday by just missing the Top10 -- Talor fell out on the very last hole. Ouch!
Top10s: 1 for 14 (1 Top10)
Winners: 0 for 7
Viktor's parents were certainly more prophetic than me when they named their son. The first player ever to successfully defend at the World Wide Tech, he's also only the fourth European player to win three times on the PGA Tour before the age of 25. And he said he wasn't playing that well on Sunday. All he did was win by four strokes!
He may have been a bit slower hitting his stride than fellow PGA Tour members Matt Wolfe and Collin Morikawa but Viktor seems to be making up for lost time. He won over the members of the European Ryder Cup team and now he seems to be winning more often here in the US.
It couldn't happen to a nicer guy but if he keeps winning at this rate, he may lose a few of his more competitive friends along the way. In the meantime, he gets another cheery Limerick Summary as he wins his way into the holiday season.
At 24 Viktor's still young
But he knows how to get the job done.
The first to defend here,
He's made his place quite clear—
Just say his name. He's Number One!