Twofer Tuesday makes the short flight from Mayakoba to Houston for the HP Enterprise Houston Open.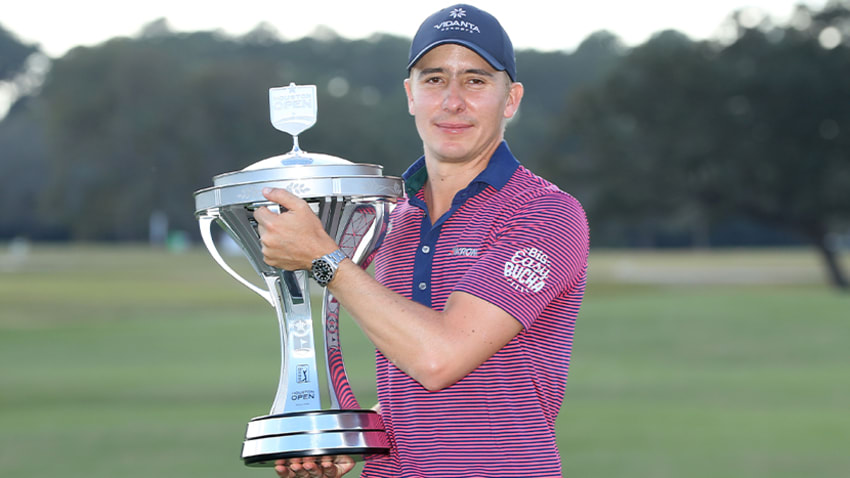 This is a tricky event to predict, in large part because Memorial Park Golf Course in its present state -- a par-70 course measuring just over 7400 yards -- has only been used once, and that was in 2020 with no fans in attendance. The course had been used before but that had been around 60 years before 2020 and before it had been renovated by Tom Doak and advisor Brooks Koepka.
The defending champ is Carlos Ortiz, who is coming off a runner-up finish at Mayakoba. And by default -- since this event has only been held at this revamped venue once -- he holds the scoring record at -13.
I'm going to do something I don't do very often. I'm going to take the same two picks I had last week.
While the boys let me down last week, it's worth noting that their highest scores leading into Mayakoba were -15 each... and had they posted those last week, they would have given me two Top10s. As it was, they missed by only one stroke (Gooch) and two strokes (Wise).
Both of those scores would have given me Top5s at this event last year... and Gooch would have won. I know that's no guarantee of success this year -- we've only got one event at this course to see what a likely winning score might be -- but the fact is that both players didn't score badly last week. They just stumbled down the stretch. Perhaps this week will be different.
GC's live coverage starts Thursday at 1pm ET. I'll hope for better results from my two players this week.