This isn't a Twofer Tuesday event so let's just take a quick look at the QBE Shootout.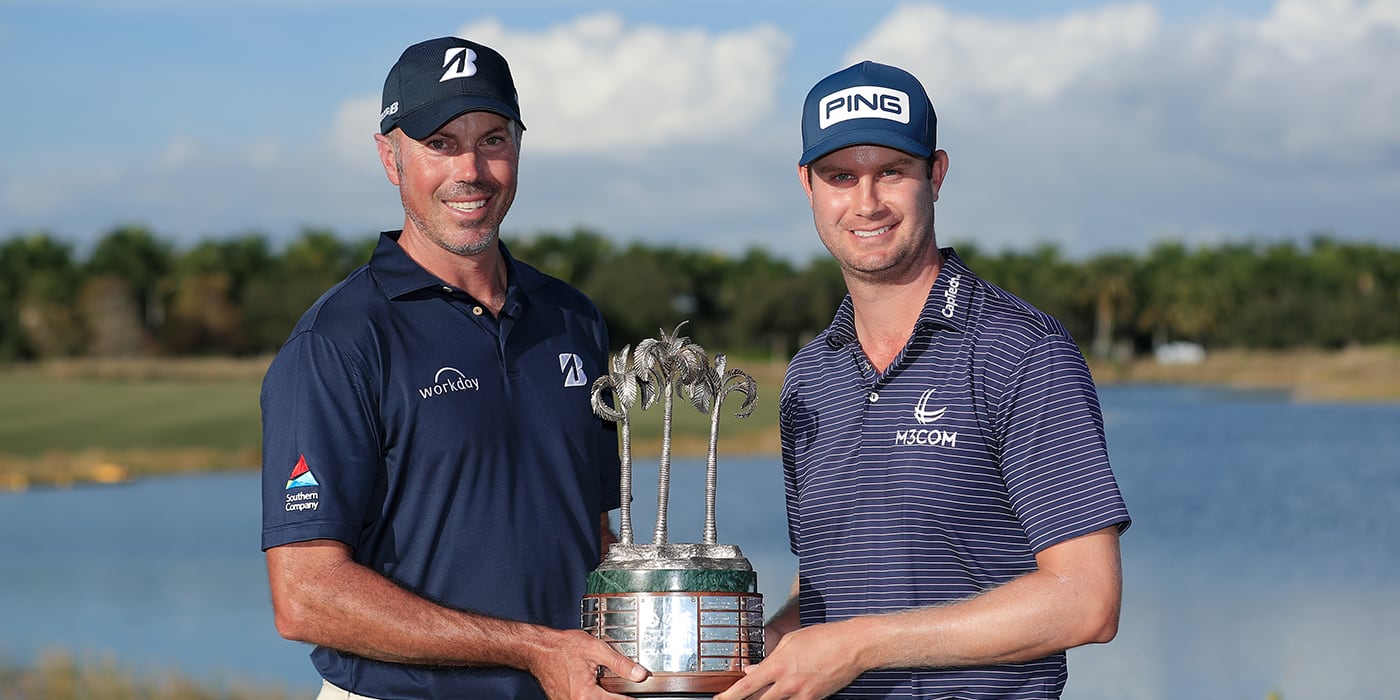 The QBE is an unofficial event -- and unlike the Hero, no points up for grabs this week -- with 12 two-player teams. The 54-hole event uses a different format each round -- scramble, modified alternate shot and better-ball rounds. And the defending champs are Matt Kuchar and Harris English, who posted -37 last year.
Yes, this is a LOW scoring team event.
The QBE is played at Tiburon, which also hosts the LPGA's Tour Championship. That's convenient as the most interesting team this year is the pairing of Bubba Watson and Lexi Thompson. Both have had success on this course and this first-time pairing should be fun to watch.
For those of you playing fantasy golf, here's a link to pgatour.com's Power Rankings. It will give you the skinny on all 12 pairings, some of which look pretty random and could result in unexpected contenders on Sunday.
GC's coverage starts Friday at noon ET. This is certainly not a high-pressure event but it's hard not to enjoy an event where the pros play the kind of games that amateurs play and still manage to shoot -37. It's a nice relaxing way to pass some time as we recover from Christmas shopping.