Winner: Viktor Hovland
Around the wider world of golf: Daniel van Tonder won the Sunshine Tour's South African Open which, if you didn't know, is the second oldest tournament in the world; Jorge Fernández-Valdés won the 115 VISA Argentine Open on the PGA TOUR Latinoamérica; and Hideto Tanihara won the Golf Nippon Series JT Cup on the Japan Golf Tour.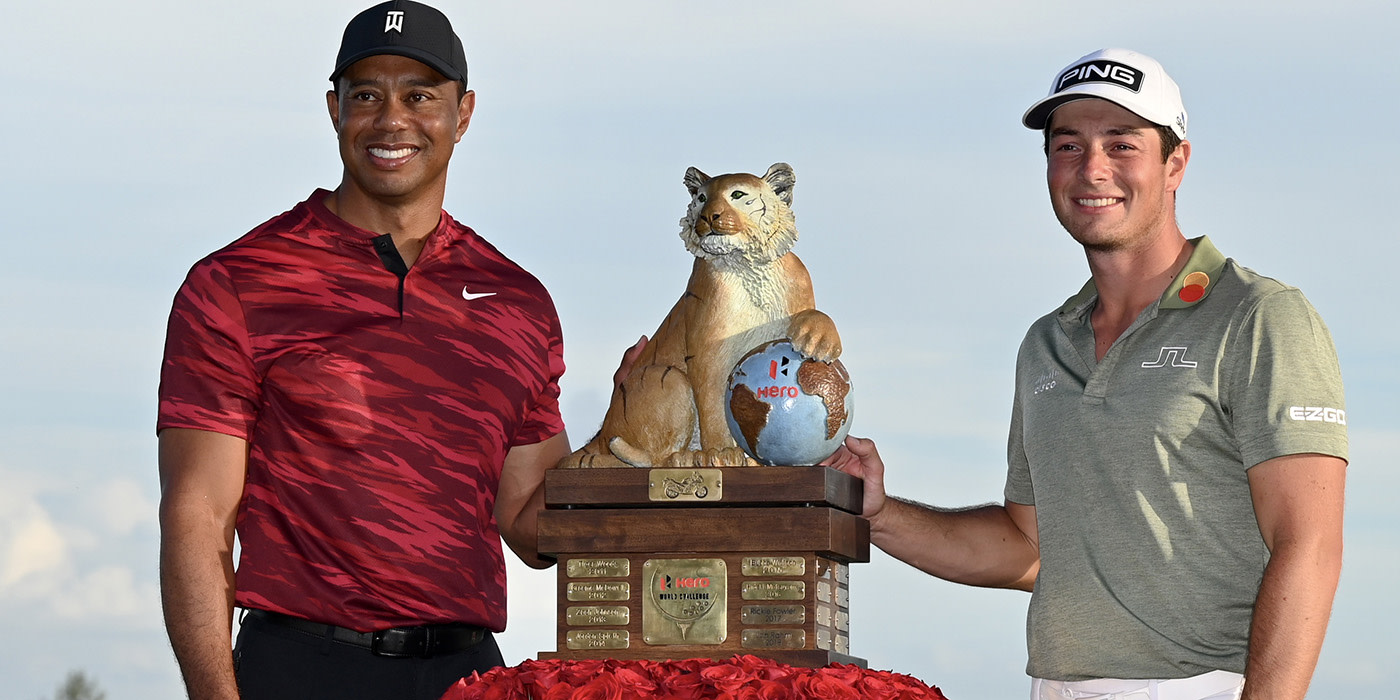 My decision to make some picks this week paid off after all. My Twofer Tuesday picks were Collin Morikawa (T5) and Justin Thomas (T5). Collin looked to give me a win before stumbling, but at least he got me a Top5, and JT rallied for a nice finish as well.
Top10s: 4 for 20 (2 Top5, 2 Top10s)
Winners: 0 for 10
Albany Golf Club in the Bahamas turned out to be much harder this week than the players expected. And Sunday's wild scoring swings just added to the excitement. Players were missing fairways by a lot and greens by a little -- and either way, they paid a stiff price.
The final pairing of Brooks Koepka and Collin Morikawa was a classic example. Collin had a five-shot lead over Brooks when the day began, but the two ended the round +6. Several players made runs, only to have their brief leads snatched away as soon as they came.
Except for Viktor Hovland, that is. Coming off his win at Mayakoba just a month ago, he overcame the chipping problems most players faced by simply hitting awesome full shots and putting like it was going out of style.
But even he wasn't immune. His final five holes were eagle-eagle-birdie-bogey-bogey to win by a single shot.
Nevertheless, a win's a win and under tough conditions at that.
As a result, Viktor gets his third worldwide win of the season. Therefore, he gets his second Limerick Summary for the same time period. Perhaps his fellow players should start looking over their shoulders for him!
He roared through the field from six back
When Collin's game started to crack.
And once Vik got going
His lead started growing;
The field fell before his attack.