Winner: Kevin Na/Jason Kokrak
Around the wider world of golf: Alan Wagner won the Scotia Wealth Management presented by Volvo on the PGA TOUR Latinoamérica.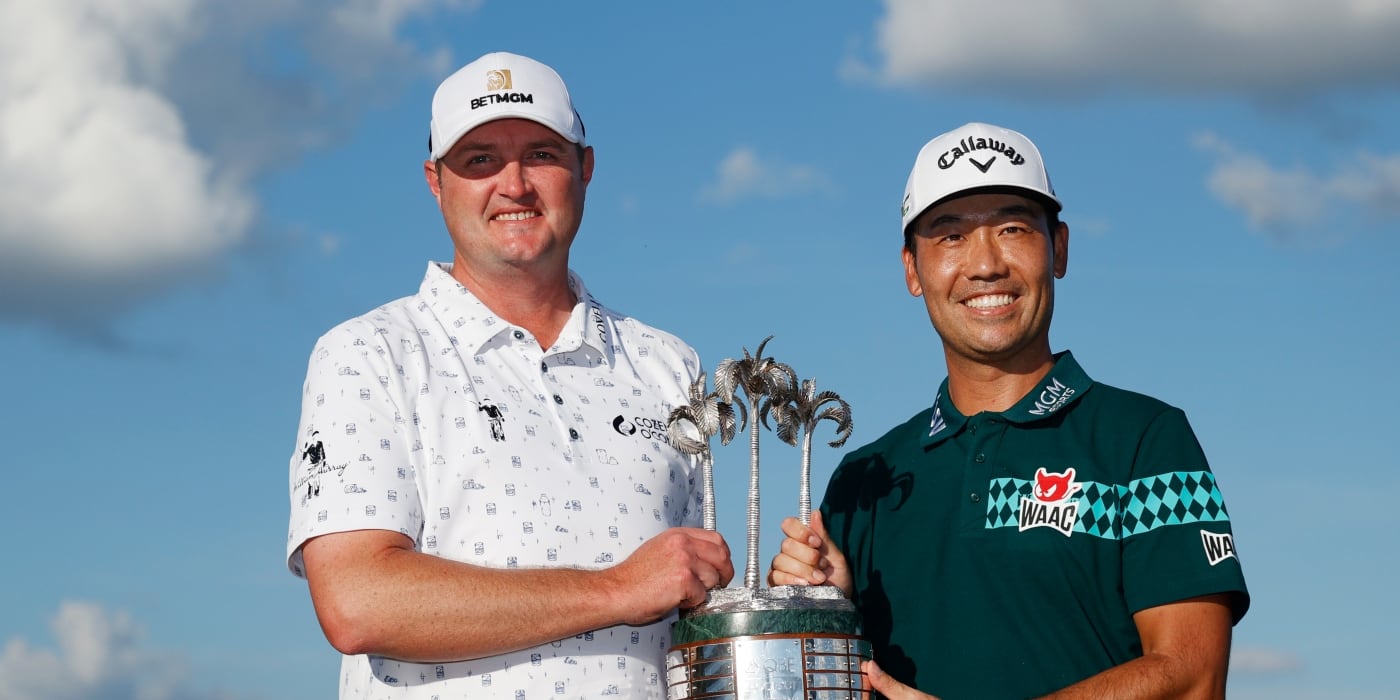 Once again, there were no Twofer Tuesday picks this week. Those won't be back until January.
But that doesn't mean there was no golf. The QBE Shootout (formerly the Shark Shootout) with twelve teams of two players -- some of whom seem almost random in their pairings -- did their annual 54-hole December competition. And this one actually had some drama at the end.
I won't belabor Jason Day and Marc Leishman's failure to close out when they had a three-stroke lead to start the day. With the alternative formats in use each day -- and the final round being basically best ball by some of the best players around -- you can't take anything for granted.
Kevin Na and Jason Kokrak started the day three back, fell to five back after the fifth hole and then rattled off TWELVE birdies in thirteen holes to take the title. Na himself posted seven birdies in a row. You simply can't predict that kind of play, especially when you have a long player and a short player teamed together.
Especially when both get hot with the putter. It's unlikely that any course will effectively prevent them from attacking every hole.
While the QBE isn't an official event, it's certainly the kind of event where players can find something to launch them into the new year. (Even Day learned that the swing changes he's made to help his back are starting to work.) And it certainly gives both Na and Kokrak encouragement that their good play over the last year or two is still with them.
And of course they walk off with another Limerick Summary, which is never a bad thing.
One long and one short off the tee,
They started the day back by three.
But Kokrak and Na
Had the final hurrah,
Shooting 60 to grab victory.