Yes, the world's golf schedule is starting to fill up again. The Korn Ferry Tour's first stop in the Bahamas finishes up today, and the PGA Tour, Champions Tour, DP World Tour and LPGA all get underway in the next couple of days. I know all of you have your favorites to watch but I'm going to focus on the LPGA event today simply because I'm the most excited about that one.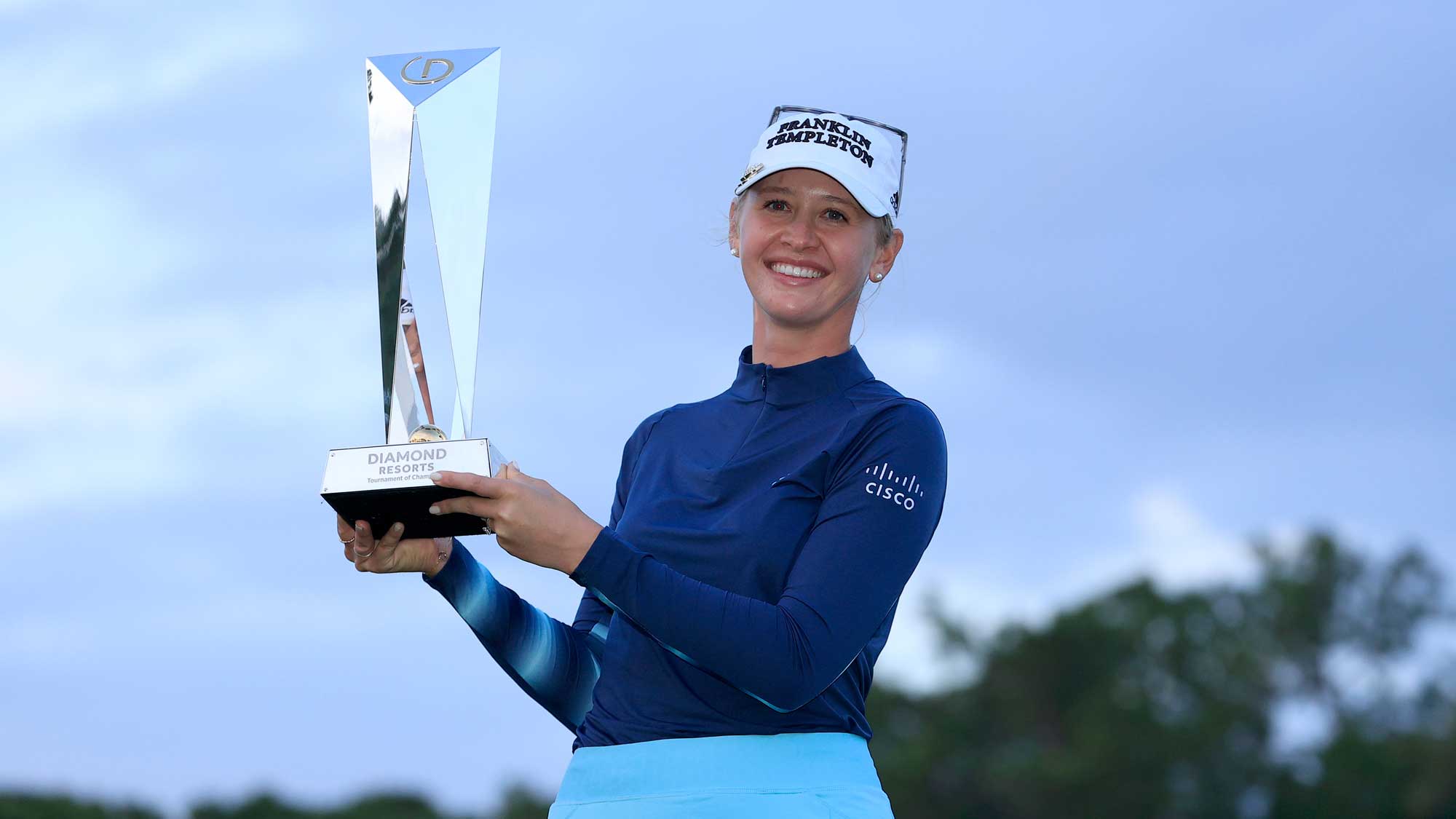 Hilton is the new sponsor for the renamed Hilton Grand Vacations Tournament of Champions (formerly it was Diamond Resorts) and Lake Nona is the new venue for the event. While this event is for the LPGA winners of the last two years, there's also a celebrity event going on concurrently with the pro event. The celebrities and amateurs in the field use Stableford scoring while the pros duke it out like normal. It's a fun way to get the LPGA season underway.

Another cool aspect of this is that, with Hilton taking over, the tournament director is now Aaron Stewart, son of the late Payne Stewart.
There are 29 winners in the field this year -- including defending champion Jessica Korda -- and of course the various celebrities and amateurs who are paired with them during the tournament. (The amateurs qualify for the main event through a pro-am earlier in the week, and the pros play with different players each day.)
If you're interested in knowing who's in the field, this article at progolfweekly.com will get you up-to-speed. One name is missing though -- World #2 Jin Young Ko has decided not to play this week. Nevertheless, the field is definitely loaded.
GC's coverage starts Thursday at noon ET. As great as it is to have all the major tours back in action, I'm really excited to see the women get things going. After last year's finish, there's no telling what we might see in 2022!