Winner: Cameron Smith
Around the wider world of golf: Surprise! Only one of the big tours was in action this week.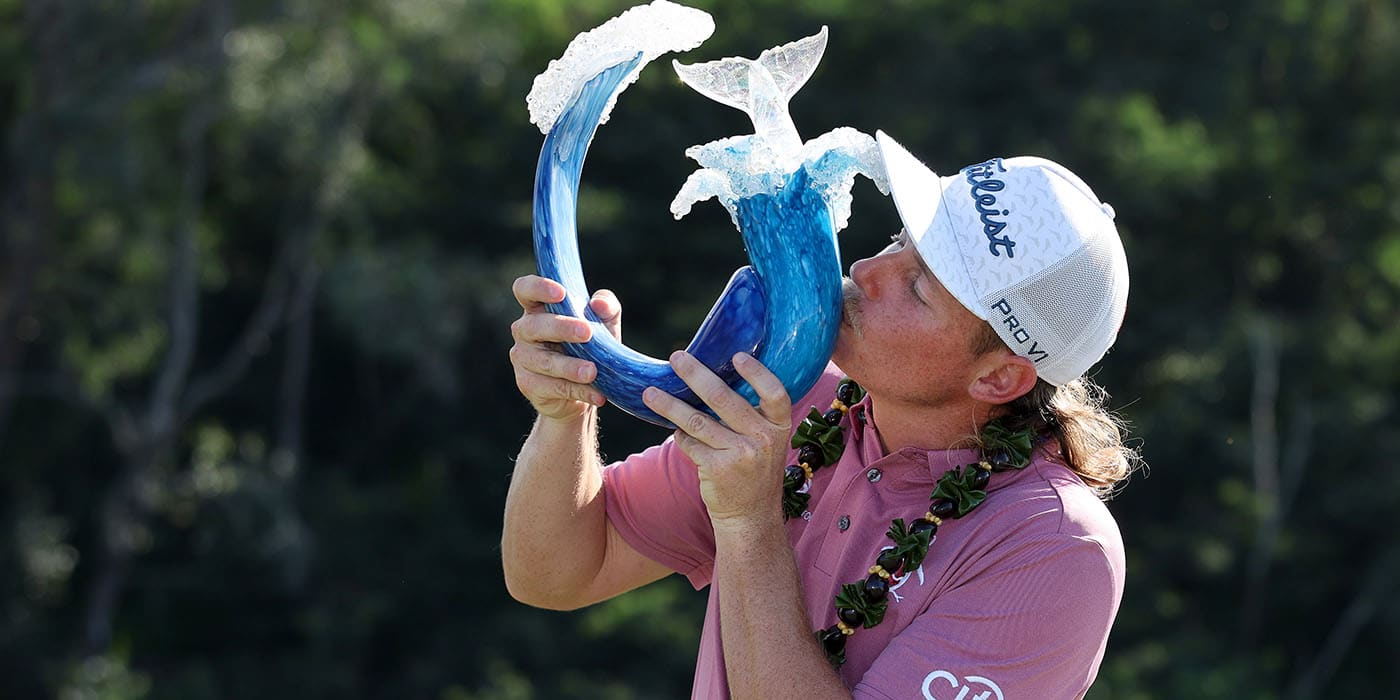 My first Twofer Tuesday picks of 2022 were Justin Thomas (T5) and Patrick Reed (T15). I'm ecstatic with the results, especially since both players were tied for last after the first round!
Top10s: 5 for 22 (3 Top5, 2 Top10s)
Winners: 0 for 11
Let's face it. While a low-scoring event was expected, given the calm weather predictions, I don't think anybody expected Ernie Els's 2003 scoring record of -31 to fall. They certainly didn't expect it to fall THREE TIMES, with Matt Jones finishing at -32, then Jon Rahm at -33 and Cameron Smith capping them both at -34.
But perhaps we should have expected it. Rahm has been on a tear as of late and, given the success of Aussies at this event, having two of them battling for the lead shouldn't have been a surprise -- especially since both Smith and Jones (wasn't that a TV show back in the early 70s?) had to win events to get to Kapalua. Another good performance was clearly in the cards.
Or perhaps I should say ON the cards. Their scorecards, that is.
Regardless, Cam Smith will see the benefits of his performance very very soon as he's expected to crack the OWGR Top10 this Monday morning.
But he gets another Limerick Summary even sooner than that. I wonder just how many he might manage to grab this year?
A twenty-year record fell hard
As red bled from everyone's card!
Cam Smith topped the field
And all questions were stilled
In a show where most everyone starred.