Winner: Tom Hoge
Around the wider world of golf: Leona Maguire became the first Irish woman to win an LPGA event at the LPGA Drive On Championship; Harold Varner III got his second worldwide win at the PIF Saudi International on the Asian Tour; Nicolai Højgaard won the Ras al Khaimah Championship on the DP World Tour; Carson Young won the Panama Championship on the Korn Ferry Tour; Todd Sinnott won the TPS Victoria on the Australasian Tour; and Byron Coetzee won the Kit Kat Group PROAM on the Sunshine Tour.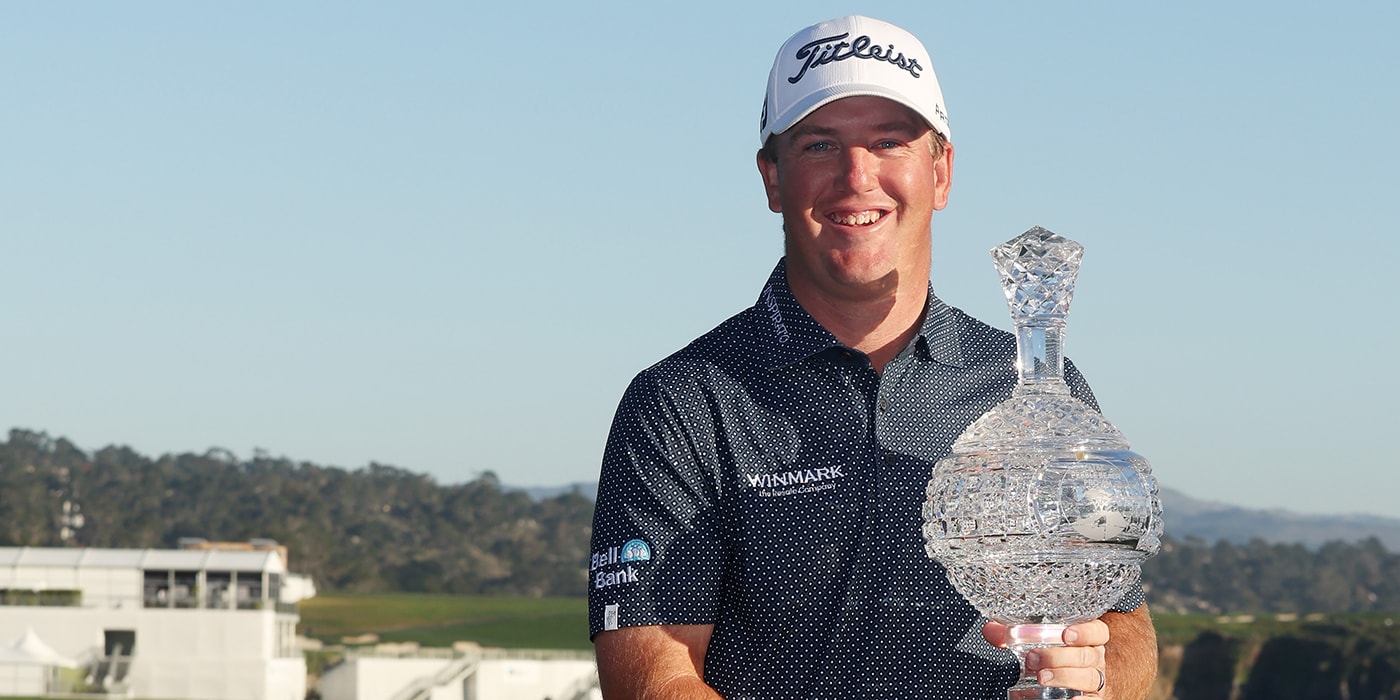 My Twofer Tuesday picks had a breakthrough week! This week's picks were Jordan Spieth (2) and Patrick Cantlay (T4). While I'm a bit disappointed not to have a winner yet -- especially since both players had at least a piece of the lead at some point during the final round -- this is the first time this season that I've had two Top5s in one week. I'll take it!
Top10s: 9 for 30 (6 Top5, 3 Top10s)
Winners: 0 for 15
Not that I would have by any stretch of the imagination picked Tom Hoge to win. It's not that I don't know him to be a good player -- he showed his ability at the Wyndham when he played with Tiger a few years back (the Wyndham is played about 40 minutes from where I live). It's just that his name didn't jump out at me when I made my picks. (His last four events leading into this one were T4-MC-2-MC. That's not an encouraging run.)
Besides, after he won Hoge said he hadn't won in so long that he forgot how to celebrate. I don't feel so bad for not considering him now!
Nevertheless, Tom put it all together this week -- again -- to put himself back in contention. But it was coming down the stretch Sunday where his toughness came to the front. Posting three birdies in the final four holes jumped him past his competition, including Spieth who went one-over in the same stretch. It wasn't heroics that won this one for Tom; it was just solid shots played when they were most needed.
At any rate, with his first PGA Tour win Tom picked up a little more than $1.5mil and all the swag that goes with a win, like his first trip to Augusta. Of course, that all pales in comparison to a Limerick Summary, but he probably forgot all about that in the excitement.
Another first timer is crowned!
Tom Hoge continued to pound
Away at Spieth's lead…
And the headlines all read:
"Tom Hoge is now Masters bound."