Winner: Sepp Straka
Around the wider world of golf: Miguel Angel Jiménez won the Cologuard Classic on the Champions Tour; Shihchang Chan won the Royal's Cup on the Asian Tour; and JC Ritchie won the Jonsson Workwear Open on the Sunshine Tour.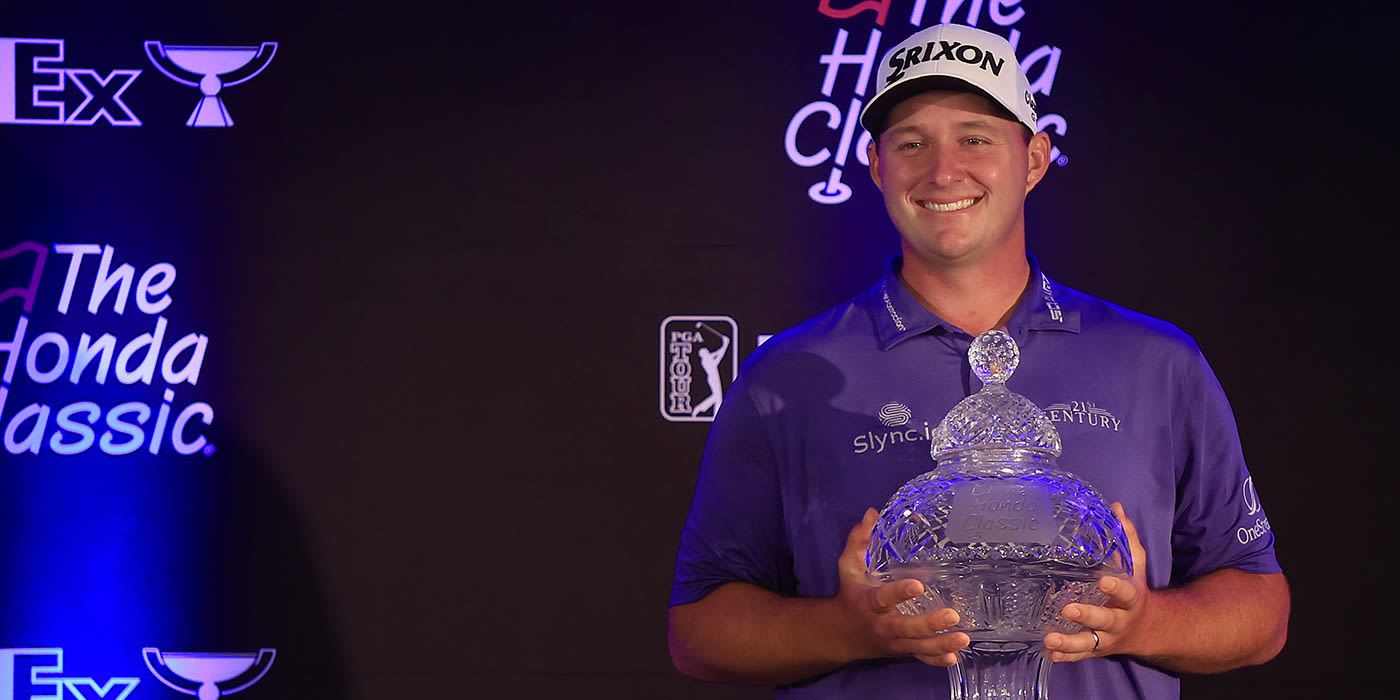 Another so-so week for my Twofer Tuesday picks. This week's picks were Billy Horschel (T16) and Tommy Fleetwood (MC). Hopefully my luck will be better next week.
Top10s: 9 for 36 (6 Top5, 3 Top10s)
Winners: 0 for 18
I guess you could call it a so-so week for a lot of the players at PGA National. Some players had great starts to the week -- for example, my pick Billy Horschel posted a 68 the first round -- but then fell victim to Jack's snares. Only a few players held on to contend on Sunday.
Daniel Berger led that list, with Shane Lowry, Chris Kirk and Kurt Kitayama close behind. And oh yes, Sepp Straka was right there as well, albeit five shots off the lead. While Straka has been on leaderboards before -- if you follow the game much, his name is familiar to you -- he was still in search of his first PGA Tour victory when he entered the week. You could be forgiven for not giving him much of a chance.
Of course, a number of never-wons have already broken through this season. This week was Straka's. He never seemed flustered, never seemed to lose his focus; he just kept plugging forward. After a couple of bogeys on the front nine -- he still finished that nine under par, btw -- he played the back nine clean. He even went through the Bear Trap two-under... and that's gonna give you quite an advantage against the rest of the field.
While it's true that you need a little luck to win on Tour, perhaps his biggest break came at 18 where he managed to pipe a drive just before the rain started. Then his steadiness shone brightly as he calmly played his approach to the green through that rain and left himself a 9" tap-in for birdie to win.
The Tour's first Austrian winner did himself proud Sunday and you can truly say that this was a life-changing win for him. But let's not forget that he also got Austria its first-ever Limerick Summary, a historic event if ever there was one!
Now Austria gets in the books.
Sepp Straka got so many looks
At birdies and such
That he proved a bit much
For the other guys' best fades and hooks.
The photo came from this page at pgatour.com.