Twofer Tuesday heads to the laidback land of Carmel and the Monterey Peninsula for the AT&T Pebble Beach Pro-Am.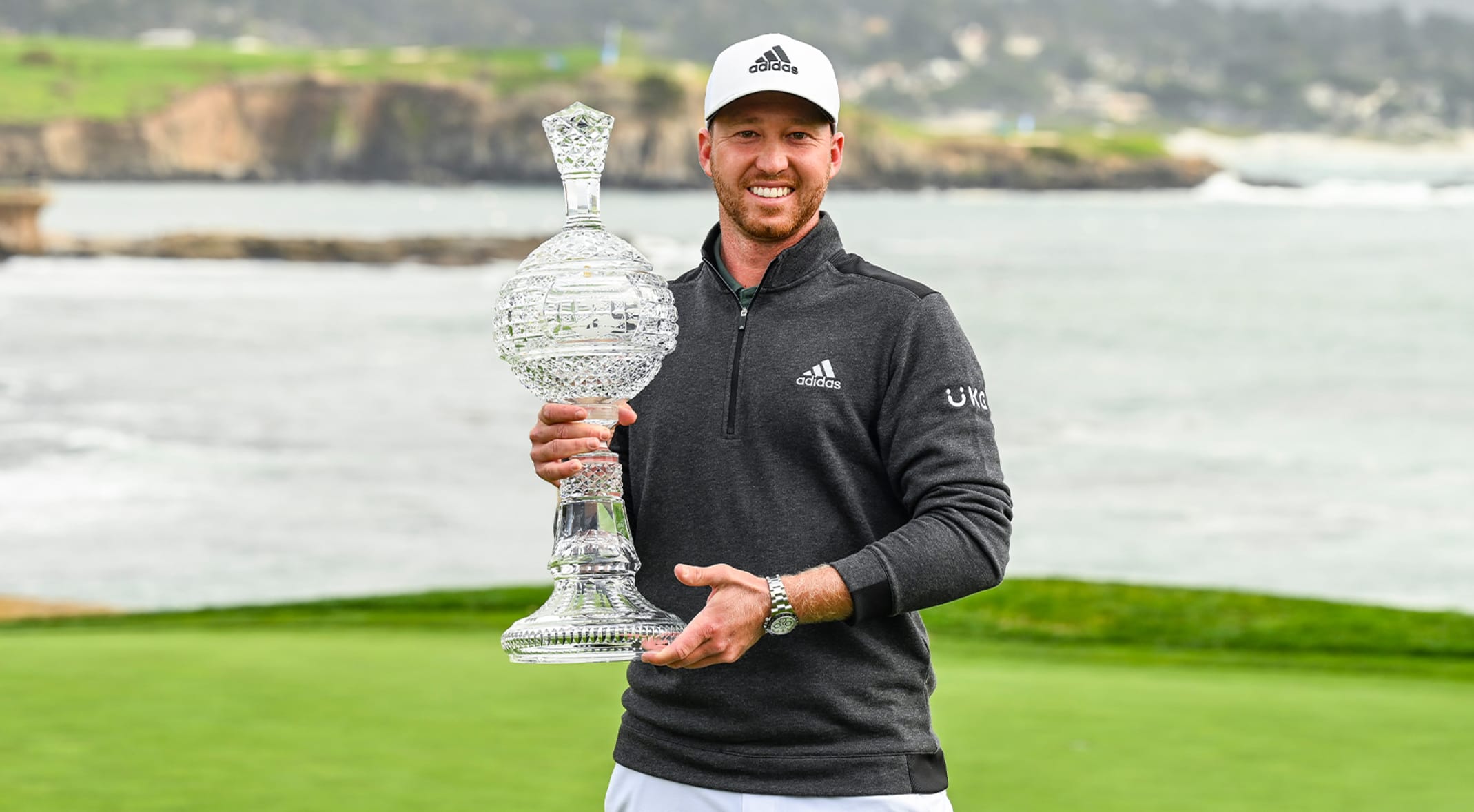 Another week with multiple golf courses, three this time -- Pebble Beach, Spyglass Hill and Monterey Peninsula Country Club. Only Spyglass is longer than 7000 yards... and that just barely. The greens are small and the fairways are tight, the winds and ocean layer (aka "fog") can play havoc with the pros' strategies, and it's unlikely anybody will complain as they bump elbows with various celebrities.
You guys know all this stuff, of course. It's the same every year with a cut after three rounds and the final round played at Pebble itself. These are the kind of courses that anybody can win on -- the defending champion is Daniel Berger, btw -- and that just might happen.
Which makes it really hard for me to make picks this week, although it's beginning to seem that every course gives me problems these days. I'd really like to take some fliers (I could see Pat Perez playing well this week as one example, and Matt Fitzpatrick really should play well here) but I need to get my percentage of Top10s up.
Not that any strategy has paid off for me this season. But here goes...
My first pick is Patrick Cantlay. Cantlay isn't playing bad, he just hasn't shown up when I pick him. That's got to change eventually since he's been playing so well. His short game should really help him this week.
And my other pick is Jordan Spieth. I haven't picked the Golden Child for a while simply because his driving seems to be hurting him more than it should. However, his short game has kept him competitive here even when he should have been out of the game. I think he could show up strongly this week.
GC's live coverage starts Thursday at 3pm ET. And for those of you with PGA TOUR LIVE, they're going to cover a lot of different featured groups and featured holes; you can see the times at this link. Otherwise, it's time to just grab a sandwich and a drink and settle back for some beautiful scenery on the California coast.