Twofer Tuesday makes the long drive across the USA for the Florida Swing and its first event, the Honda Classic.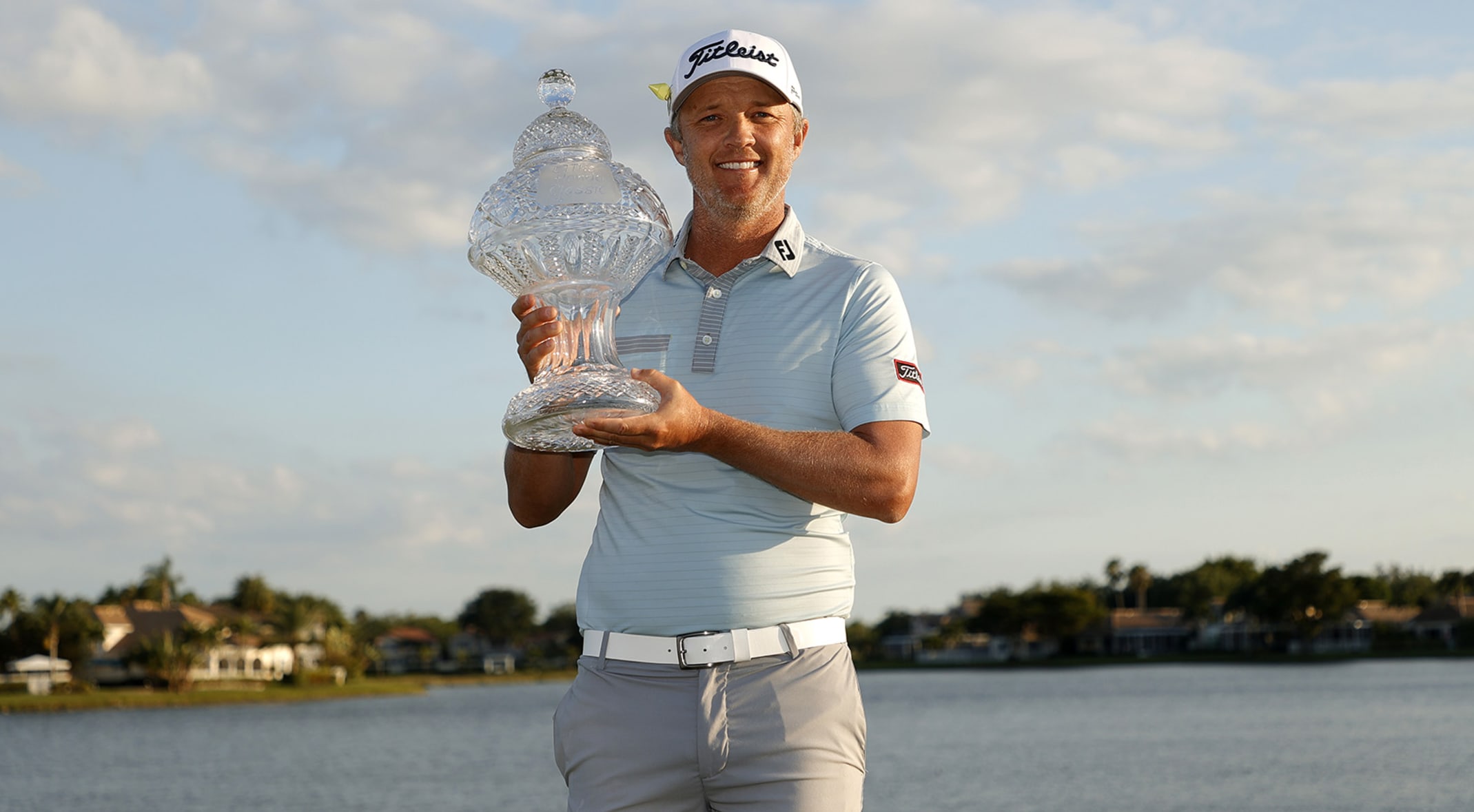 Welcome to the Champion Course at PGA National, a relatively short par-70 measuring 7125 yards, a tough Tom Fazio design turned devilish after Jack Nicklaus reworked it not once but twice. Even if you don't know that fact, you do know about the Bear Trap, the three-hole stretch (15-17) that is so appropriately named. So much water, so much wind, so much enjoyment for fans who like to watch the pros sweat...
Matt Jones is the defending champion, having made the Honda Classic his first PGA Tour win in 7 years. And someone else could do the same this year; according to pgatour.com only 12 of the Top50 in the OWGR are in the field... and none of the Top12. Louis Oosthuizen at #13 is the highest ranked golfer in the field.
My approach to picking two contenders this week is largely rolling the dice. PGA National is -- if you'll pardon the pun -- such a bear that I don't know if "being in form" really means anything. The Champion Course is so tight and has so much water that a few bad bounces can easily wreck an otherwise perfect week. You don't have to go terribly low to be there on Sunday afternoon either. So, with no logic behind these picks other than I haven't picked them yet this season, I simply offer up their names.
Tommy Fleetwood
Billy Horschel
GC's live coverage begins Thursday at 2pm ET. And if you're into streaming PGA TOUR LIVE, the times for their various streams are in a table at the bottom of this link.
I'll leave you with this thought from pgatour.com about the Bear Trap: "It played a combined 230 over par last season, and 1,604 balls have found the water in The Bear Trap since 2007." What more do you need to know?