Twofer Tuesday ends its long weekend at Ponte Vedra for the two-hour drive north to Palm Harbor (just north of Tampa) and the Valspar Championship.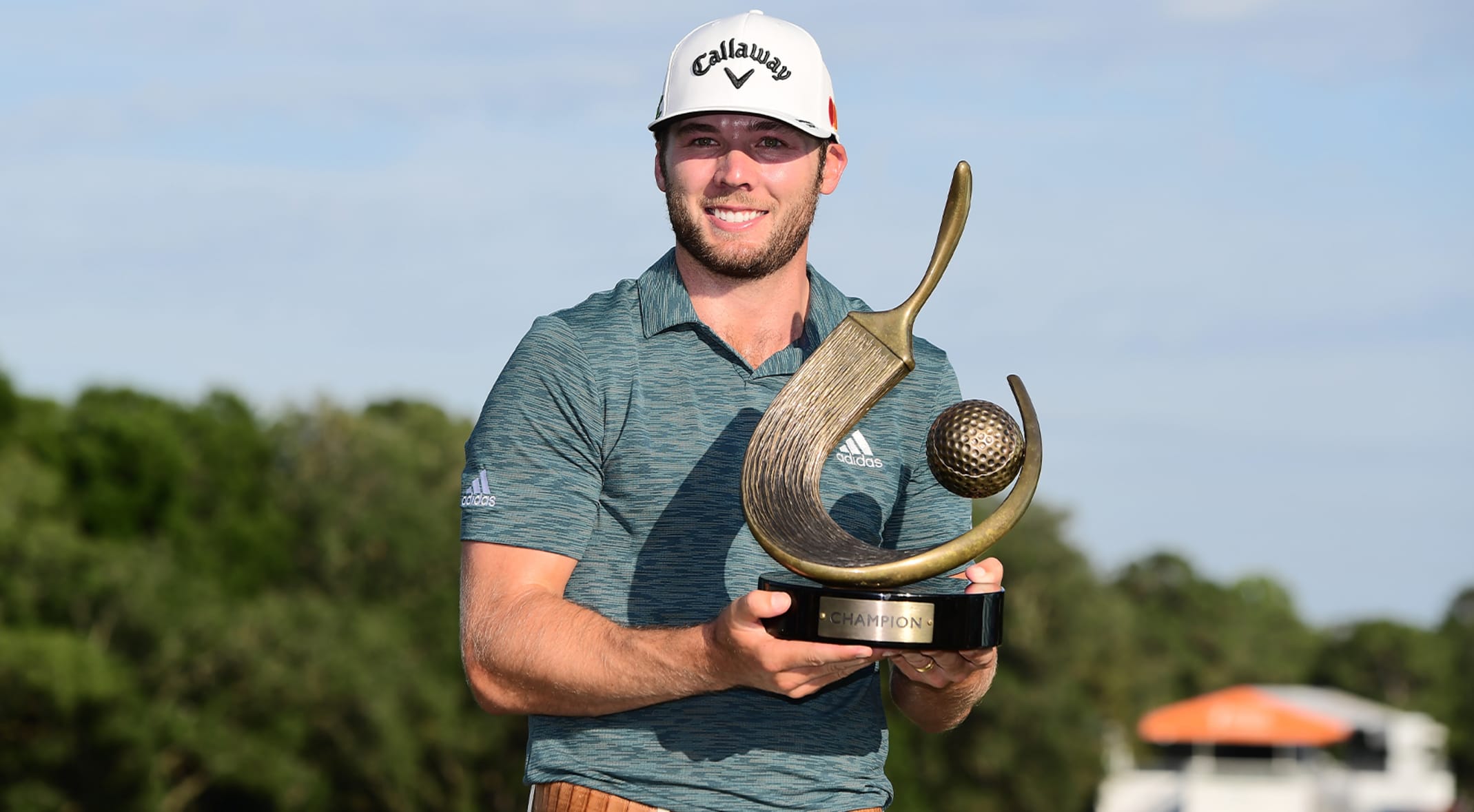 The Copperhead Course at Innisbrook is notorious for the Snake Pit -- and not just because of that ridiculously huge snake sculpture on the 16th tee. Last year Sam Burns escaped its fangs en route to his first PGA Tour win. But the pros seem to like the course despite the Snake Pit and it will be interesting to see how they hold up after the long weekend at TPC Sawgrass. I don't think I'd want to tackle the Copperhead Course without A LOT of time to practice!
So who will I pick this week to kill the Copperhead? That's an especially valid question this week as I planned to make Paul Casey one of my picks but he withdrew on Tuesday. To be honest, I have a lot of players I like this week but can only pick two.
My first pick is Louis Oosthuizen. This course is one that he seems to play consistently well and, while he hasn't played all that well lately, I think this could be a good place for him to recapture some of his mojo.
And my other pick is Viktor Hovland. Look, this is only Viktor's second time at the Copperhead -- he finished T3 last year -- so it's hard to believe that he could do well here again with virtually no experience and virtually no time to practice. Therefore I think he may shock everybody and win. Wouldn't be the first time!
GC's live coverage begins Thursday at 2pm ET and, as usual, PGA TOUR LIVE is running a bunch of specialized streams that are listed at this link. The weather forecast is for warm and overcast conditions. Does that mean the guys will play better this week? I don't know but I'm excited to find out.