Twofer Tuesday moseys on down to Austin TX for a few days of match play.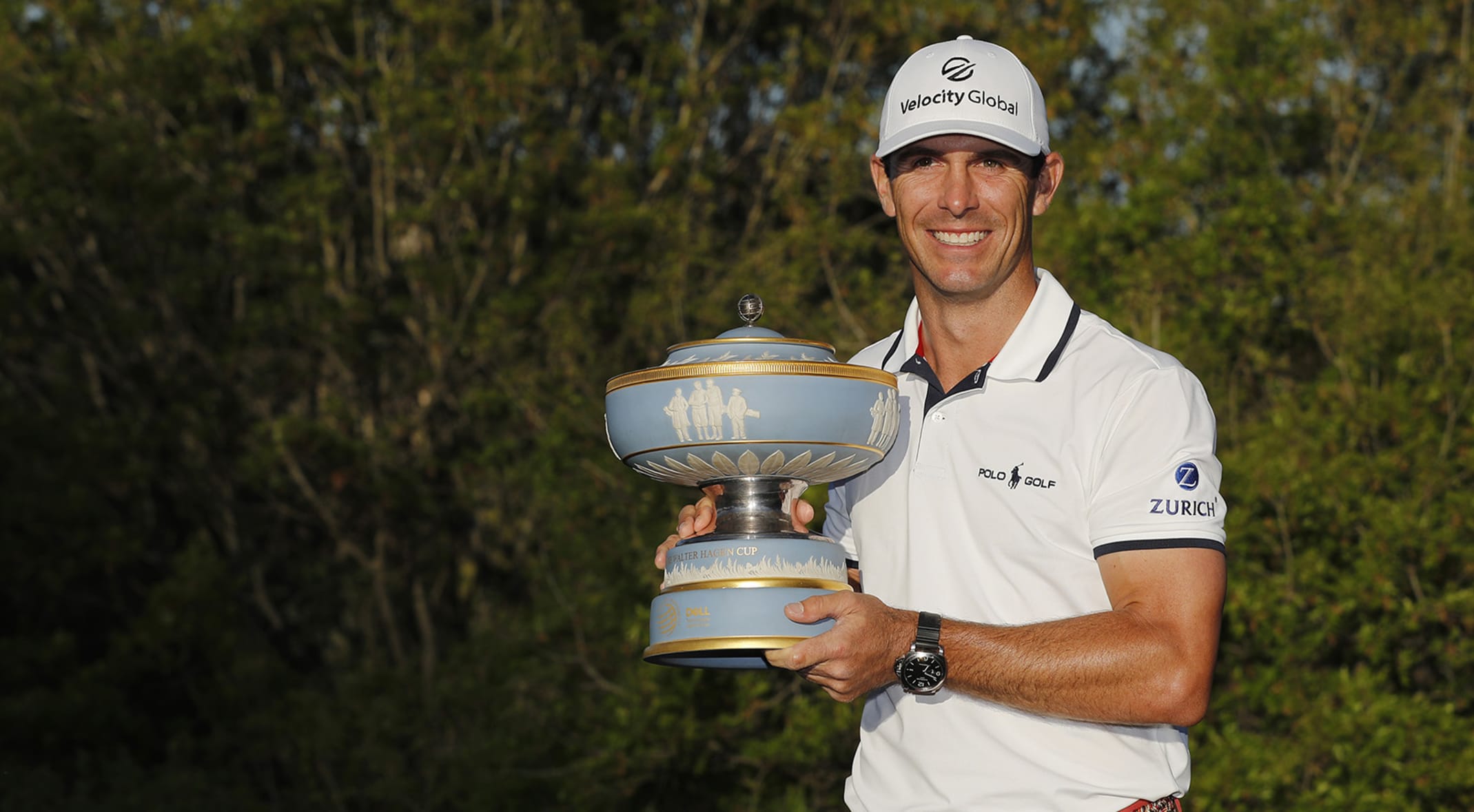 The WGC-Dell Match Play is one of my favorite events on the PGA Tour. We get 64 players playing a minimum of three rounds -- the winners play seven -- over the course of just five days. Austin Country Club has proven to be a great venue for this event, and... and... well, it's just a load of fun!
Billy Horschel is the defending champion. He'll definitely have his hands full this time around.
For those of you who have never seen me do a Twofer Tuesday for the match play, it's a bit different from normal. Although I'll ultimately tally my results in terms of Top10s, I don't pick two players I think will make that illustrious group.
I pick FOUR.
Since this is a bracketed event, I approach it the same way I would approach March Madness, the NCAA playoffs for college basketball. The Match Play puts the 16 groups of four players into what I'll call four 'regions' of 16 players. (That's how it's done for the NCAA playoffs.) So I'll pick one player from each of those four 'regions' to arrive at my equivalent of the NCAA playoffs' Final Four.
Those Final Four are my Twofer Tuesday picks and, when this is all over, I'll use their finishing positions to get my results. For example, the Final Four in this event get Top4 finishes. Any of the 16 players who make it out of pool play will get a T9 finish.
I'll call my regions by the top seeded player in each. That means I'm picking one each from the Rahm region, the Morikawa region, the Hovland region and the Cantlay region.
Now that you know how I'm doing it, let's make some picks!
Rahm region: Dustin Johnson. There are five previous winners in the field and DJ is one of them. He's a strong match players -- he was perfect at the last Ryder Cup -- and he's a great all-around ball striker and scrambler. He's been a bit erratic lately but this is the kind of competition where a few mistakes won't necessarily kill his chances.
Morikawa region: Paul Casey. If you've seen my previous Match Play picks you'll know that Casey is often one of my faves in this format. One year I picked him and he made it to Sunday, only to fall victim to a stomach bug that ruined his chances. But he's back on form this year.
Hovland region: Jordan Spieth. In my opinion, the toughest region of them all. It's loaded with players that could easily take this one, including two-time champ Kevin Kisner. But while Spieth isn't in the form I'd like, I still think the 'hometown hero' will raise his game in front of the home crowd.
Cantlay region: Scottie Scheffler. Scheffler was the runner-up this year and he's been playing like a madman over the last few months. I hate not to take Horschel to repeat, but I can't shake the feeling that this could be Scheffler's year.
GC's live coverage begins WEDNESDAY at 2pm ET. PGA TOUR LIVE will be doing all its regular specialized streams as well; you can see their schedule at the bottom of this page. Let the madness begin!