Twofer Tuesday does a double take and hopes of picking a winning team at the Zurich Classic.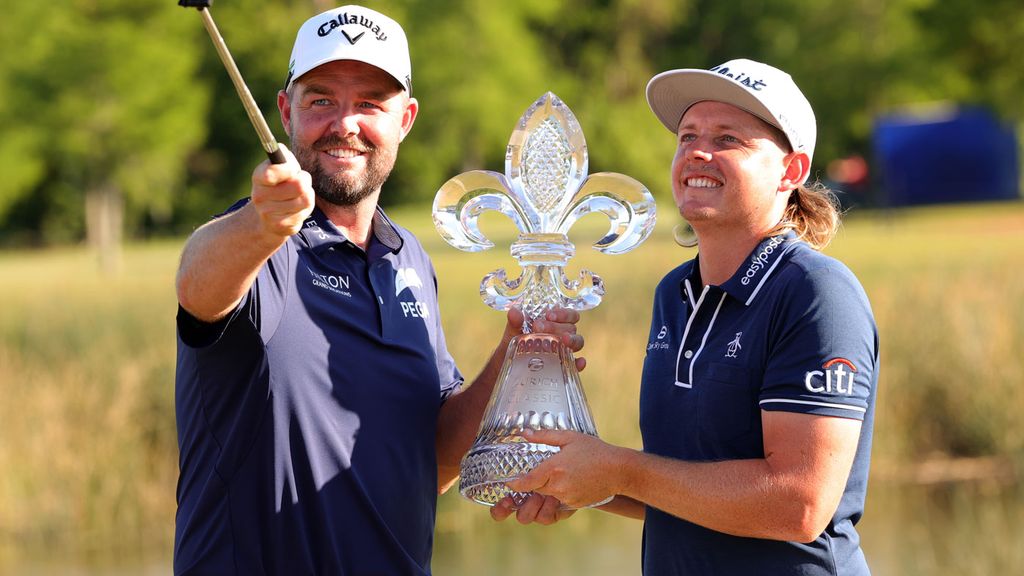 TPC Louisiana plays host to the PGA Tour's only team event, the Zurich Classic. The format proved to be just the thing this event needed to become a popular venue once again, and now the players look forward to this week each year.
The format is simple. Two-man teams play four rounds -- fourball (aka best ball), foursomes (aka alternate shot), fourball and foursomes. In case of a playoff, the first hole is contested as a foursome, the second as a fourball, and so on until a winner is determined.
Which means this week I pick four players who count as only two (teams). That doesn't make the task any easier but what the heck?
My first pick is the team of Scottie Scheffler and Ryan Palmer. How can I pick against the hottest player of the moment with a consistently good (for years with various other players) partner? This is kind of a no-brainer.
And my other pick is the defending champions, Marc Leishman and Cam Smith. Smith has won this event twice and you know how well he's playing this season. Again, no-brainer pick.
I really like the pairing of Will Zalatoris and Davis Riley as well, but I simply can't make myself choose them over either of the two teams I'm taking.
GC's live coverage begins Thursday at 3:30pm ET and PGA TOUR LIVE starts their streams at 8am ET. (You can find the schedule for their various streams at this link.) This is such a fun event, so different from the rest of the season, that it's not something you want to miss.