I was positive there was a women's event this week but somehow forgot to check the LET schedele. As it is, I'm writing this after the second round of the Comunidad de Madrid Ladies Open.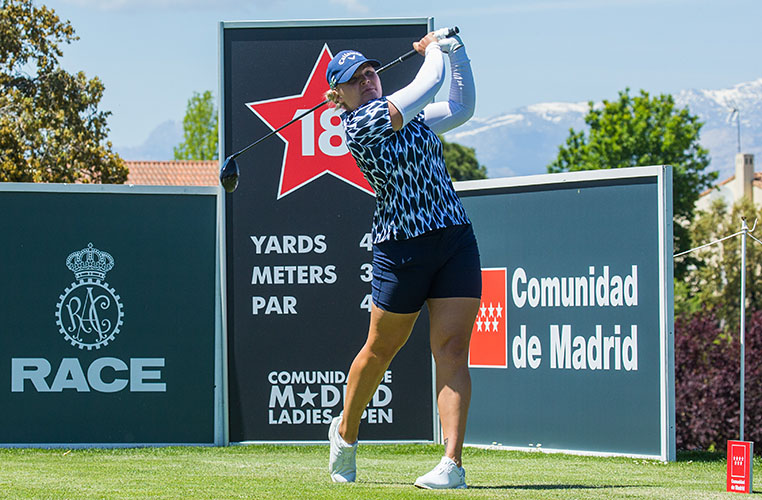 It also took me a while to find the leaderboard. A total of 64 ladies made the cut in Madrid, led by Finnish player Tiia Koivisto at -10. The leaderboard as a whole is pretty bunched up, and includes a Spanish amateur -- Cayetana Fernandez -- just a shot off the lead. (If you're interested, I found the leaderboard here.)
Rather than reiterate the second round summary, let me just refer you to the page at ladieseuropeantour.com that summarizes the day's play. I found it interesting that the title of the post is Tiia Koivisto Takes Control in Madrid when the page link is Ana Pelaez Makes Her Move. I'm guessing that Pelaez -- who is in fourth, two strokes back of Koivisto -- had the lead when the post was originally written but Koivisto pulled ahead at the end. It appears that there was a lot of jockeying for position as the round ended.
If you want to see the event -- GC isn't carrying it -- there's a live feed at this link that says it's unavailable in America. Since I didn't find it until the round ended, I didn't get a chance to see if I could access it using my VPN... but you might want to try. If that doesn't work, I'm guessing the GC will show the final two rounds as replays sometime next week.