The PGA Tour/LIV Golf news threw me a day late but I wanted to give a quick shoutout to the Regions Traditions, the first of the five Champions Tour majors.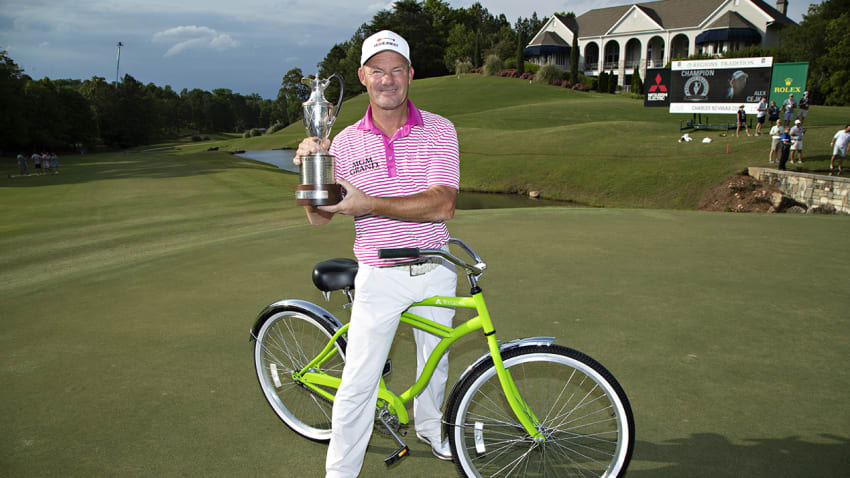 Greystone Golf and Country Club in Birmingham AL is the (pardon the pun) traditional venue for the Regions and it usually provides a good challenge to the players -- primarily because the players don't know what to expect. At nearly 7300 yards the course can play relatively easy or deceptively difficult depending on conditions.

Last year Alex Cejka beat Steve Stricker in a playoff (and then took the 2nd major, the KitchenAid Senior PGA Championship the following week). This year Stricker seems intent on avenging that loss -- and perhaps the time he lost to that mystery illness that sidelined him for several months -- by posting 7-under to take a two shot lead into today's round.
The second round of the Regions Tradition hits GC this afternoon at 1:30pm ET. It's good to see Stricker return to competitive form so quickly although I'm not so sure the rest of the field shares my excitement. But can he get the job done this week? That remains to be seen.