WHAT? Twofer Tuesday doesn't head for North Carolina! Instead, it heads for Avenel Farm in Maryland and the Wells Fargo Championship.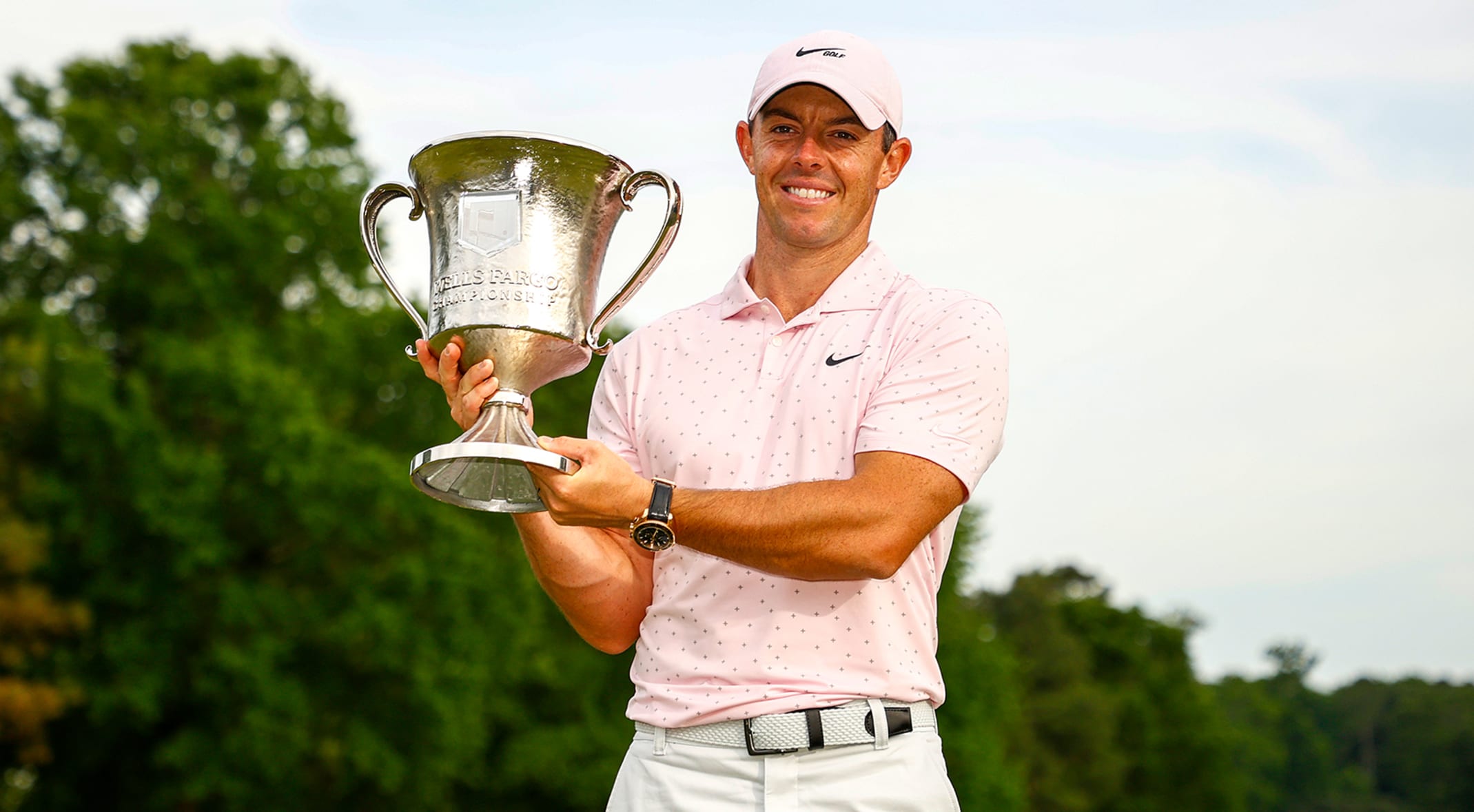 Defending champion Rory McIlroy may have his hands full this year. He hasn't been on his game of late and now, with the Wells Fargo moving to TPC Potomac, he won't have the familiarity of Quail Hollow. It's only a one-year change, as Quail Hollow is hosting the Presidents Cup this year. But Rors probably wishes he was back somewhere he feels at home.
Oh well, ya gets what ya gets, as they say. TPC Potomac has hosted the Quicken Loans National a couple of times recently so perhaps Rory won't feel quite as uncomfortable. And the course maxes out at a mere 7160 yards. Still...
My two picks for this substitute venue are:
Yeah, probably should go with some of the higher-ranked players but they haven't helped me lately so what the heck?
GC's live coverage begins Thursday at 2pm ET. And you can find the times for PGA TOUR LIVE's streams on this page. We'll see how a move from familiar ground in NC to a course just a few miles north of Washington DC affects the players.