KPMG, the PGA and the LPGA dropped a bomb Tuesday at the KPMG Women's PGA Championship -- a $9mil bomb that should have rocked the sports world.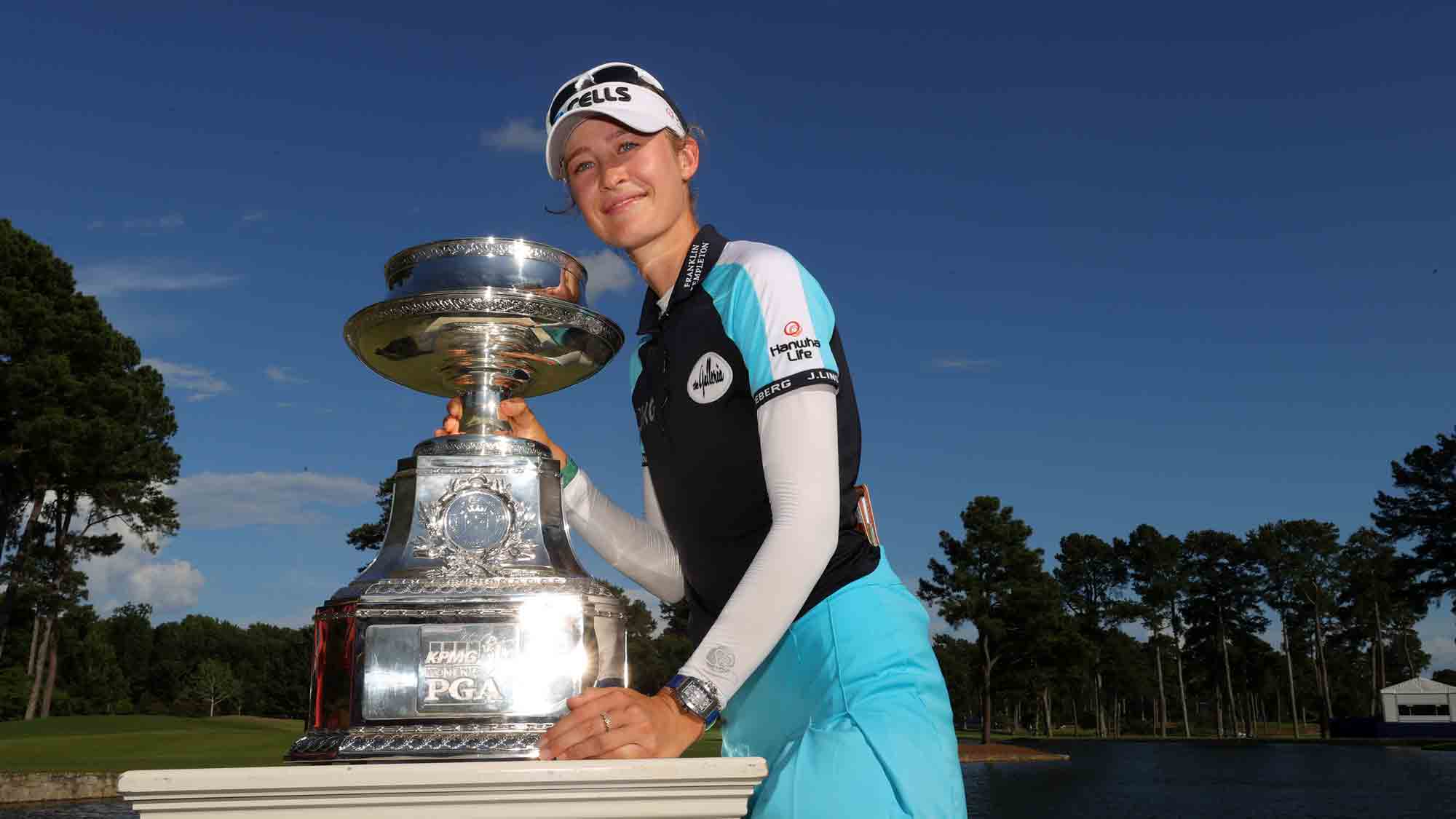 The third women's major of 2022 was already setting up to be big. The newly redone Congressional Country Club is hosting the women for the first time, KPMG's Women's Leadership Summit on Wednesday is going to be bigger than ever, and Nelly Korda seems to be in form to put up a real defense of her 2021 title.
Then COO of KMPG Laura Newinski, PGA of America President Jim Richerson and LPGA commissioner Mollie Marcoux Samaan held a media presser midday Tuesday to announce that the $4.5mil purse of the 2021 event was going to be doubled this week to $9mil, and that the winner's share would also double to $1.35mil.

LPGA members learned of it through an email sent out during lunch. The shock waves from the unexpected prize bump left players speechless and a joke began to circulate that, upon receiving the email, the lunchroom emptied as players fled to the range to practice.
The KPMG Women's PGA Championship had already taken major steps forward since the PGA of America and KPMG signed on with the intention of making women's golf -- and the role of women in business -- a priority. Now it's the second-highest paying event in women's golf (the US Women's Open has a $10mil purse) with promises to go even higher.
GC's coverage begins Thursday at 11am ET. As hard as it is to believe, with the wave of excitement Tuesday's announcement generated around the event, this week's women's major could end up being an even bigger treat than fans expected.