Winner: Matt Fitzpatrick
Around the wider world of golf: Jennifer Kupcho won the Meijer LPGA Classic for Simply Give on the LPGA; Norman Xiong won the Wichita Open on the Korn Ferry Tour; and Kiira Riihijarvi won the Ann Arbor's Road to the LPGA on the Epson Tour.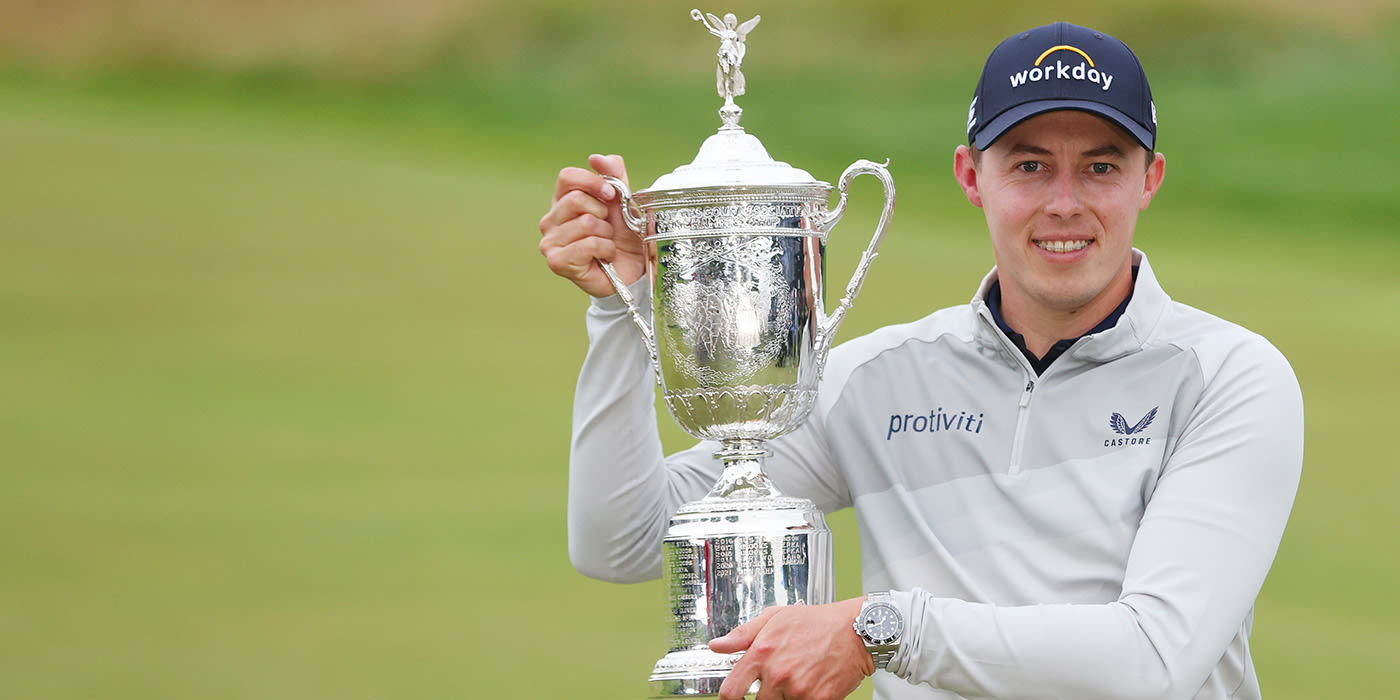 I guess I can't complain about my Twofer Tuesday picks as much now. I had Sam Burns (T27) and Matt Fitzpatrick (1). Sam didn't do so well on Sunday but Matt gave me a third winner this season... and two of them are major winners. Hard to complain about that!
Top10s: 19 for 70 (13 Top5, 6 Top10)
Winners: 3 for 34
Top20s: 30 for 70
Perhaps it means nothing but I think I should mention it: It doesn't seem that any of the LIV Golf players factored into the US Open much after Thursday's first round. I don't know if that's the result of being uncomfortable with all the attention or just being tired after a flight back from London, but it does feel like it might be important going forward. As far as I could tell, the fans didn't give any of them a hard time... but it was like they just wanted to stay out of the limelight.
Not so for Matt Fitzpatrick, Will Zalatoris, Scottie Scheffler, Hideki Matsuyama, Jon Rahm, Rory McIlroy or any of the rest of the players who put up some great scores on Sunday afternoon. The finish was in doubt until the last player (Zalatoris) putted his second-to-last putt. We saw great shot after great shot, big swings in fortune as players charged then fell back, and players doing the impossible from places we didn't even think they could play from.
In some ways I feel as speechless as Fitzpatrick did, simply because his amazing play stood out so much because his competitors played so well themselves. And Matt's victory came on the heels of some incredible shots in the last couple of holes, under the most pressure, and they made him only the third player in history -- Jack Nicklaus and Juli Inkster being the other two -- to win the US Amateur and the US Open on the same course.
And of course, for Matt that course was the Country Club at Brookline, where Francis Ouimet is credited with really launching the age of American golf.
I guess all I can really say is "Well done, Matt! And while you're celebrating, have a Limerick Summary on me!"
Like Inkster and Nicklaus before,
Fitzpatrick just walked thru the door—
His pro/amateur double
Burst everyone's bubble
'Cause Matt's play was really top drawer!