Twofer Tuesday goes westbound and down to Cromwell CT and the ever-popular Travelers Championship.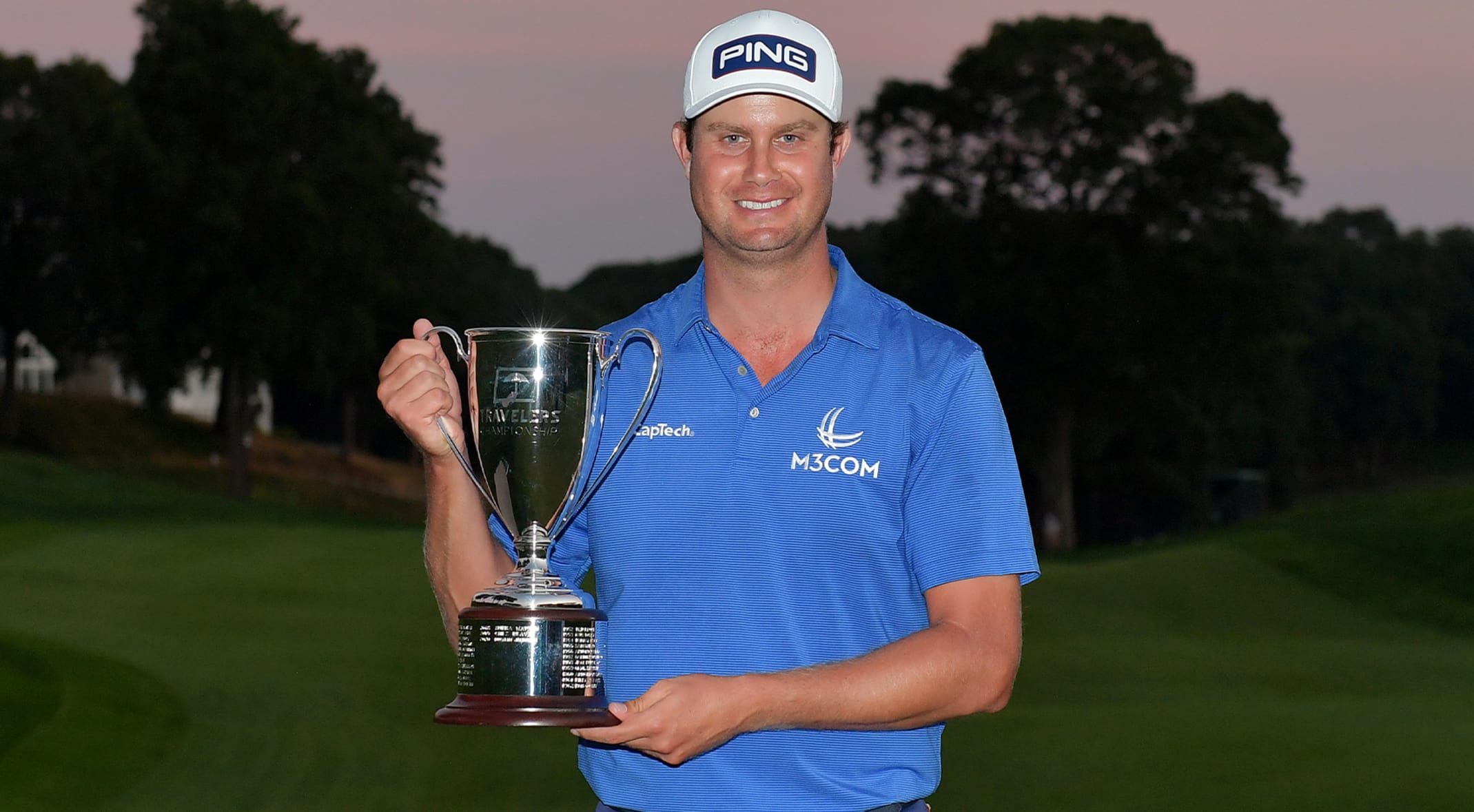 After the house of pain that the Country Club dealt players last week, TPC River Highlands should be an oasis of joy. At a mere 6852 yards and a par of 70, the guys who show up this week -- which includes the Top4 in the FedExCup rankings -- should feel like a win here is theirs for the taking.
Of course it probably won't work out that easy. Defending champion Harris English needed 8 extra holes last year to claim his title over Kramer Hickok, and many of the top players have struggled in the past. Perhaps it's the poa greens. We'll see, won't we?
My picks this week are players who didn't do so well last week, players who are likely ready for a course just like the Highlands.
Aaron Wise has been running hot and cold this season but, with the exception of the Memorial, seems to be playing pretty well on shorter courses. And he made a run last week at Brookline before stumbling, so maybe he's on an upswing in his game.
And I've taken Sam Burns the last two weeks. The first he gave me a T4, and last week he was in the Top10 and ready to make a run at the title until he stumbled on Sunday. By my calculations he's due for another great finish.
GC's coverage begins Thursday at 3pm ET. Likewise, PGA TOUR LIVE begins their streams early on Thursday; you can find that schedule here. While the Travelers is usually considered a respite from the US Open, last year's 8-hole playoff may have taught the field to think better of this event. But with the field getting stronger each year, we're almost guaranteed a great finish.