Twofer Tuesday chugs south from one Open to another -- from the Canadian Open to the US Open.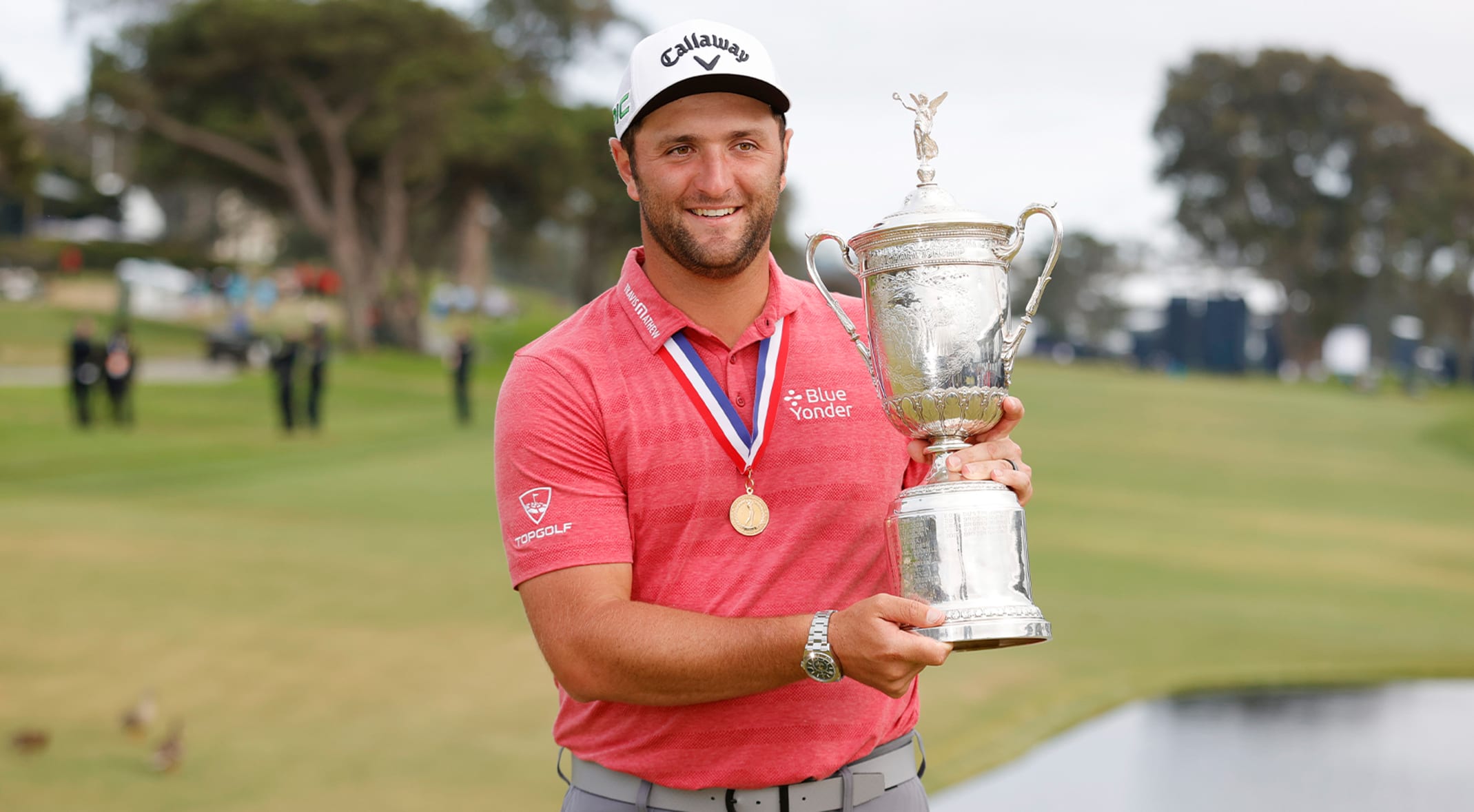 It's history time, folks, as we enter the kingdom of Francis Ouimet, champion of the 1913 US Open, where American golf really got put on the map. The Country Club at Brookline MA is truly a legend, having hosted US Opens, US Amateurs and of course the notorious 1999 Ryder Cup. But now the course bears the fingerprints of Gil Hanse, the resident restoration expert for US golf, and this baby's gonna be a bear.
Par-70, 7264 yards of tightly twisting fairways with lots of rough, blind shots... and the look that Quimet, Vardon and Ray saw during their historic battle way back in 1913.
I'm really stuck this week. I can think of a dozen players who could find gold this week... or could see their dreams turn to lead. I really am shooting in the dark this time.
I'm taking Matt Fitzpatrick this week. He won the US Amateur when it was played here in 2013 and while the course is very different then... could there be some fate at work in that, a century after amateur Ouimet won in 1913, another amateur won the Amateur on the same course? I don't know, and I don't know that Fitz's experience will do him any good this week. But he's been playing well and... well, why not?
And I'm riding Sam Burns for another week. It's possible that he's too tired after that T4 in Canada last week. But then again, it's possible that he's primed and ready to go for his first major. Again, why not? This place has seen miracles before.
I'm posting the link to the TV schedule (at the bottom of the page) because this is confusing. On just Thursday we've got Peacock, USA and NBC covering five separate airtimes! Here's the Thursday schedule:
6:45 a.m.-9:30 a.m. ET (Peacock)
9:30 a.m.-2 p.m. (USA)
2 p.m.-5 p.m. (NBC)
5 p.m.-7 p.m. (USA)
7 p.m.-8 p.m. (Peacock)
And that's just Thursday! At least the biggest event in the US will get the attention it deserves.