Winner: J.T. Poston
Around the wider world of golf: Adrian Meronk became the first-ever Polish winner on the DP World Tour at the Horizon Irish Open; Zecheng Dou won The Ascendant on the Korn Ferry Tour; Brian Carlson won the Prince Edward Island Open on the MacKenzie Tour; the Internationals beat the USA 33-27 at the Arnold Palmer Cup; Junggon Hwang won the Asiad CC Busan Open on the KPGA; Jin Hee Im won the McCol Mona Park Open on the KLPGA; and Serena Aoki won the Shiseido Ladies Open on the JLPGA. [Thanks, IC!]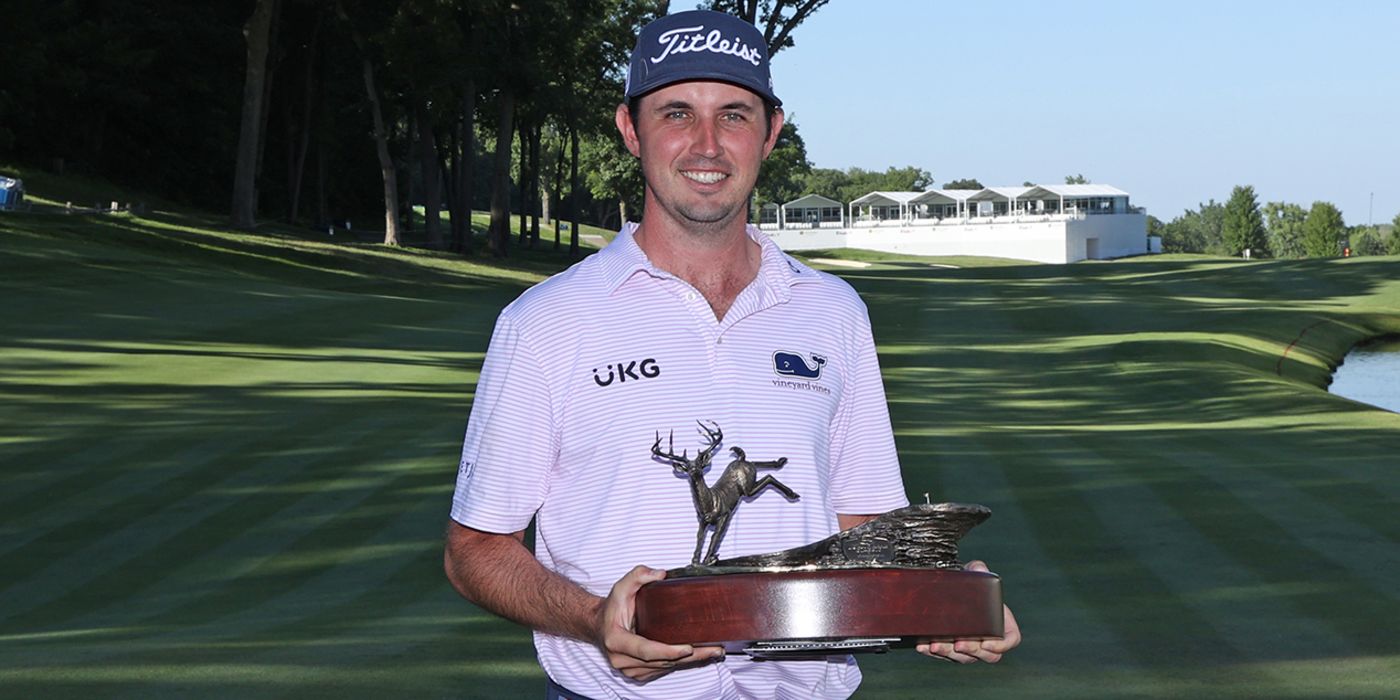 I got pretty good showings from my Twofer Tuesday picks this week. I had Sahith Theegala (T16) and Denny McCarthy (T6). A Top10 and a Top20 -- I'll take that!
Top10s: 20 for 74 (13 Top5, 7 Top10)
Winners: 3 for 36
Top20s: 32 for 74
There's not much I can add to J.T. Poston's win at the John Deere Classic. He's only the third player to win wire-to-wire, he never gave up the lead Sunday despite putts refusing to drop, and he picked up an invite to THE OPEN at St Andrews as well.
I'd say that's pretty much the whole enchilada. It's no wonder that, after a fairly unemotional week of even-keeled play, he finally started to break down at interviews about what he accomplished. As he put it, "I was just trying to breathe. I was really. I think there were a lot of nerves, a lot more than the first few days. I was just battling through them."
Getting the win, of course, is great and certainly what he was thinking about all week. But the icing on the cake is getting that invite to St Andrews, a tournament and a course he's always wanted to play. Hopefully he'll enjoy showing off his newest Limerick Summary to all the other players there.
Wire-to-wire, that's what he did.
It seemed like the hole had a lid
On Sunday, it's true.
But when J.T. was through
He had locked up his St. Andrews bid.