Next week is THE OPEN. But this week we get the Bridgestone SENIOR PLAYERS Championship, a major with even more capitalized letters.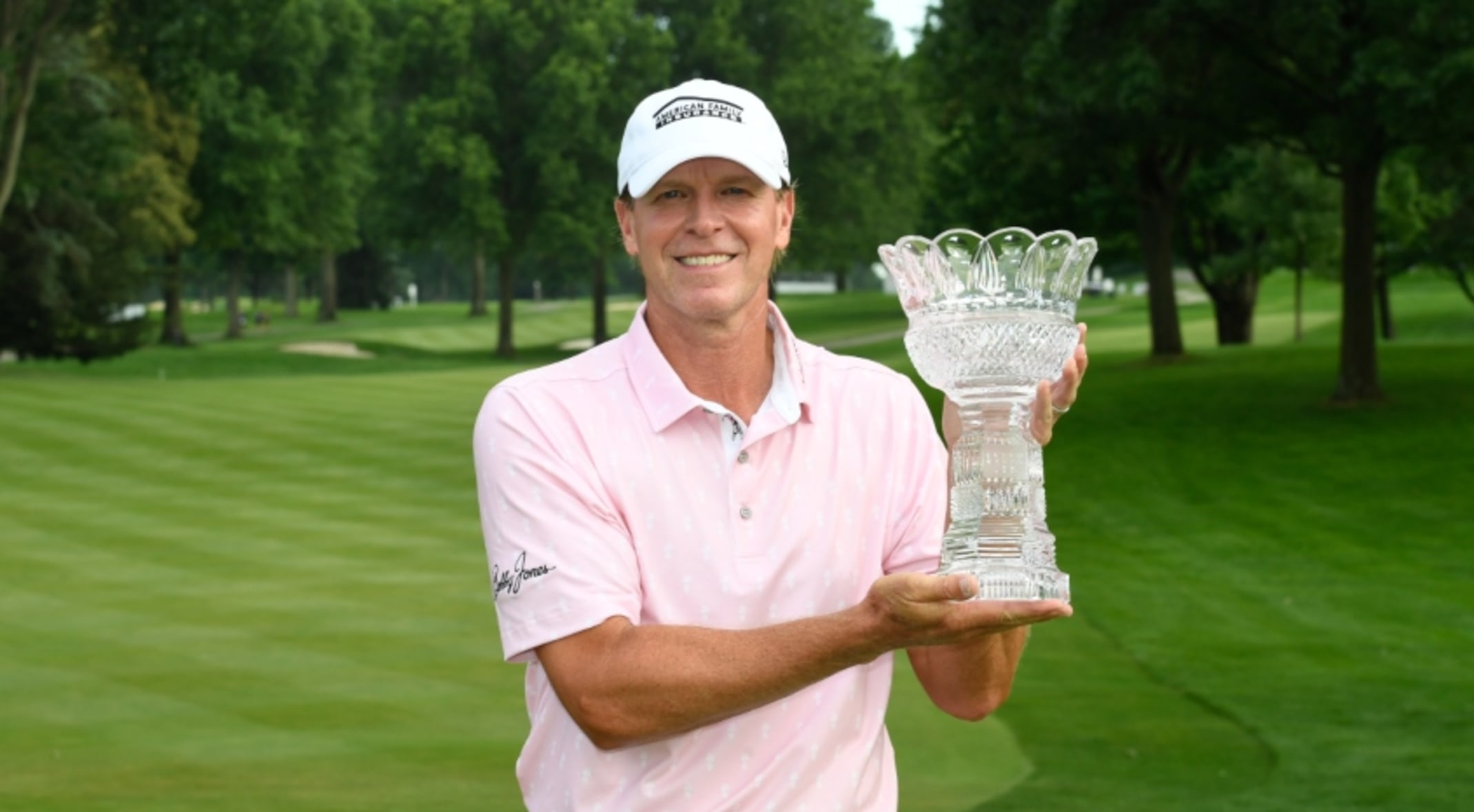 I think everyone is at least somewhat familiar with this event, simply because of the venue -- Firestone Country Club in Akron OH, the site of the WGC-Bridgestone Invitational, the NEC World Series of Golf, three PGA Championships and several other events over the decades. It's no surprise that the Champions Tour players look forward to this event, as most of them are very familiar with it... and many still have a score to settle with it.

The defending champion is Steve Stricker, who won this thing by 6 last year before that mystery disease ended his season a few months later. He's still considered the favorite this year -- understandable given how well he's played since returning to action.
And probably the biggest storyline this year is the Champions Tour debut of Justin Leonard. He's not leaving his job at Golf Channel but, depending on how well he does this week and in a few other events he's planning to play, we may not see him on the analysts' desk as much for a while.
GC's live coverage begins Thursday at 1:30pm ET. It starts right after their coverage of the Genesis Scottish Open, so it'll be easy to remember, right?