The word estrella means 'star' in Spanish, and this week the LET tees it up at the Estrella Damm Ladies Open near Barcelona, Spain.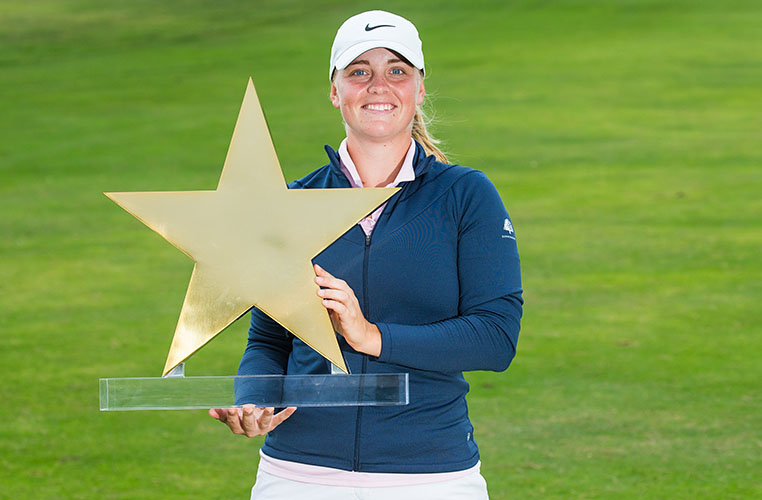 Somehow, when I did my roundup of golf results on Monday, I missed Maja Stark's victory at the Amundi German Masters on Sunday. I get to rectify that error today because Maja is the defending champion at this week's event, giving her the chance to go back-to-back on the LET.
And no, it's not lost on me that the defending champion is Maja STARk.
It should come as no surprise that Maja is leading the Race to Costa del Sol Rankings after her win last week. She has two wins this season but she's about 150 points ahead of the player in second place, Linn Grant, who has three wins. (The difference is Top10s, plus Maja has two runner-ups.) Both players are from Sweden and are good friends, hoping to make the Solheim Cup and be paired together.
Of course they aren't the only players in the field. Carlotta Ciganda heads a group of 18 Spanish players in the field, which also includes recent winners Manon de Roey from Belgium, Meghan MacLaren from England and Lee-Anne Pace from South Africa.
As is common these days for the LET, it's not easy to see them live, especially here in the US. But you can follow the action on @LETGolf on Instagram and Twitter, and on the Ladies European Tour Facebook page and YouTube channel. (The hashtag is #RaiseOurGame #EDLO2022.)