The Champions Tour is headed for the En-Joie Golf Club in Endicott NY for the DICK'S Sporting Goods Open... but you may know the course from another PGA Tour event.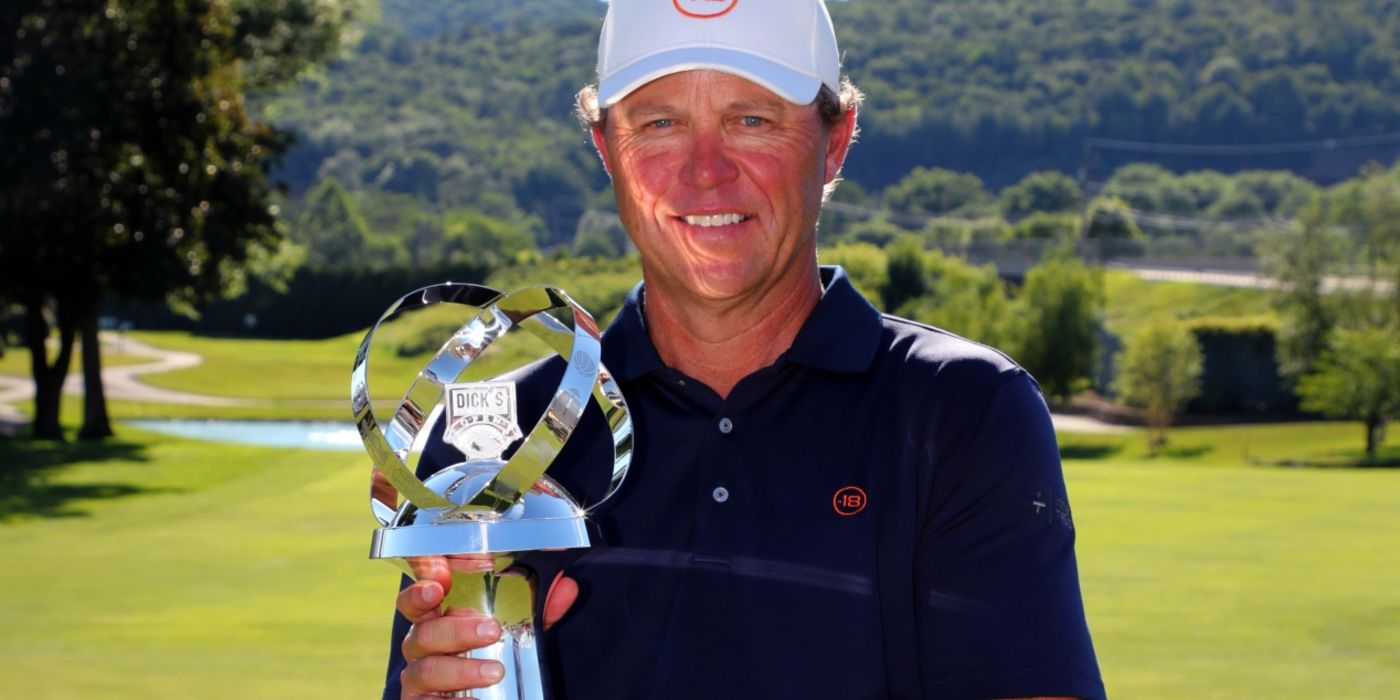 Cameron Beckman will defend his first Champions Tour win this week at the par-72, 6994-yard course. I know that sounds like a fairly easy course for the pros -- and it's likely that the scores will be low -- but there's plenty of water, sand and large fast greens to keep the guys working.
Back in 1971 the event launched as the Broome County Open, and starting the next year was known as the BC Open, named for B.C., the caveman comic strip by the late cartoonist Johnny Hart. (He also drew the Wizard of Id strip.) Hart was born and raised in Endicott, and golf often played a part in the strips. Broome County Community Charities Inc has operated this event since it first started all those years ago.
And like a comic strip, this is now a short event -- 54 holes for the Champions Tour rather than 72 holes it was for the PGA Tour.
GC's coverage begins Friday at 8pm ET, so we're looking at a tape-delayed broadcast. Still, this event holds a special place in my heart because B.C. was one of my favorite comics growing up, and last year was the 50th playing (as you can see from the cartoon above). The event was cancelled in 2020 because... well, you know. Regardless of the name, this is the 51st playing of the Endicott event.
That's something worth celebrating, caveman or no.