Winner: Patrick Cantlay
Around the wider world of golf: Will Gordon won the Albertsons Boise Open on the Korn Ferry Tour; Maximilian Kieffer won the D+D Real Czech Masters on the DP World Tour; Padraig Harrington won the DICK'S Sporting Goods Open on the Champions Tour; Albert Venter won the SunBet Challenge on the Sunshine Tour; Parker Coody won the CentrePort Canada Rail Park Manitoba Open on the Mackenzie Tour; Sam Bennett won the US Amateur; Chisato Iwai won the JLPGA's CAT Ladies Golf Tournament; Han Jin Song won the KLPGA'S HighOne Resort Ladies Open; Hiroshi Iwata won the Japan Golf Tour's Shigeo Nagashima Invitational Sega Sammy Cup; and Taehoon Okwon the Asian Tour's International Series Korea. [Thanks, IC!]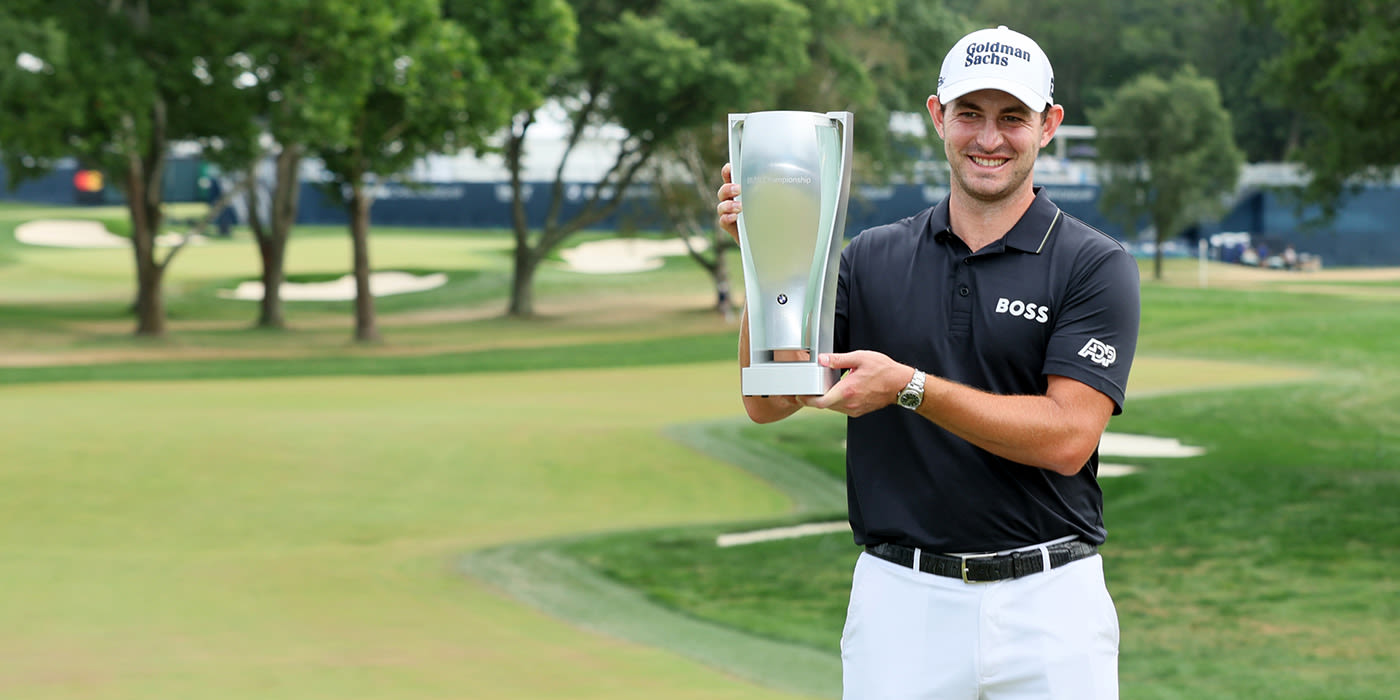 Another disappointing week for my Twofer Tuesday picks. I had Tony Finau (T28) and Joohyung "Tom" Kim (T54). Ironically, I had Patrick Cantlay and Rory McIlroy last week. Amazing how bad you can look when you're just one week off...
Top10s: 23 for 88 (15 Top5, 8 Top10)
Winners: 3 for 43
Top20s: 36 for 88
Paddy Ice is proving to be an end-of-season force of nature. Last year he won the BMW and the TOUR Championship (let's not argue about the staggered start, he got the trophy and the FedExCup). Nobody's ever gone back-to-back defending a Playoff win.
Until Paddy Ice. And he did it pretty decisively.
I think Adam Scott and Scott Stallings deserve LOADS of kudos for what they did Sunday. Both are going to East Lake, with Scott being the only pro to play his way into each of the Playoff events this year and Stallings making it his first-ever trip. I was pulling for them both.
But Cantlay's clearly the guy you DON'T want chasing you come Sunday afternoon in the Playoffs. And just to make that clear, he's added yet another Limerick Summary to his collection. Next week could be very interesting...
If he's chasing you down, don't look twice;
Those who do soon get clamped in his vise.
He's not churlish or rude
But I'm warning you, dude…
You do NOT want to face Paddy Ice.