Winner: Rory McIlroy
Around the wider world of golf: Paula Reto got her first LPGA win at the CP Women's Open; Thriston Lawrence won the Omega European Masters on the DP World Tour; Jill McGill won the US Senior Women's Open; Steve Stricker won the Ally Challenge on the Champions Tour; David Lingmerth won the Nationwide Children's Hospital Championship on the Korn Ferry Tour; Anthony Michael won the Vodacom Origins of Golf Highland Gate on the Sunshine Tour; Jake Knapp won the CRMC Championship on the Mackenzie Tour; Jillian Hollis won the Circling Raven Championship on the Epson Tour; and Riki Kawamoto won the Sansan KBC August on the Japan Golf Tour.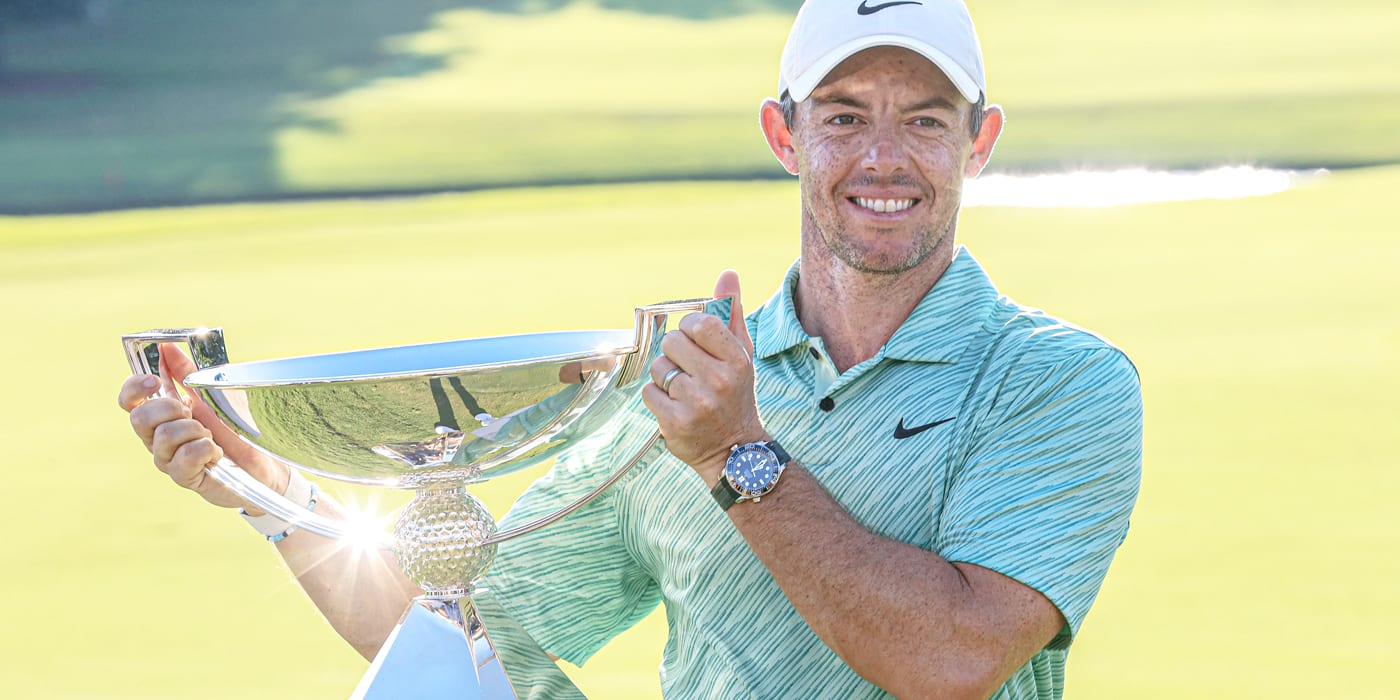 No win this week but at least my Twofer Tuesday picks played well. I had Xander Schauffele (4) and Patrick Cantlay (T7). After my poor showing at the BMW last week, I'm quite happy with that!
Top10s: 25 for 90 (16 Top5, 9 Top10)
Winners: 3 for 44
Top20s: 38 for 90
The irony of it all is that, back before the FedEx St. Jude, I had Rory as my pick to win it all. But I wanted to see how he did in that first Playoff event and I wasn't impressed so I didn't pick him this week. (I expected him to finish about where Xander did.)
And starting six shots back Sunday afternoon, even that looked to be a bit of a stretch.
My, how quickly things change! In seven holes Rory had picked up three shots and Scottie Scheffler had given up three. A dead heat so quickly? As the Sicilian said in The Princess Bride, "Inconceivable!" (Actually, I think he said, "Incontheivable!" but that doesn't look right in print.)
You know the rest of the story. In the remaining eleven holes, Rory shot 1-under and Scottie shot even. Game over.
We'll be talking about this win for a while, I suppose. After all, it isn't often that someone moves ahead of Tiger in anything... but now Rory has three FedExCups to Tiger's two. With three wins this season, it looks like Rory's back and ready to kick some ass next season. I wonder how many Limerick Summaries he'll pick up next year?
A six-shot lead wasn't enough
To keep Rory from doing his stuff!
Against Woods, he's one-up
With his third FedExCup…
And his threat to win more is no bluff!