Twofer Tuesday takes one last look at its empty wallet -- it's been an expensive year of travel -- as it hopes the winner of the TOUR Championship will spare a few coins in exchange for a really good Limerick Summary on Sunday.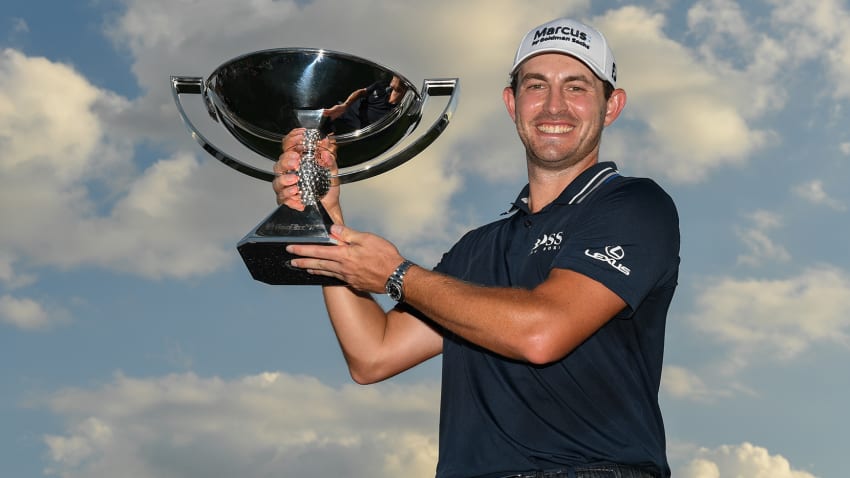 Ah, East Lake. A par-70 course measuring 7346 yards, all of which is very familiar to the regulars at this season-ending event. In many ways it's that familiarity that always makes the TOUR Championship a nail-biting event, usually right down to the very last putt.
Of course, that staggered start doesn't hurt either. I realize that many people don't like it and some of the players have said you wouldn't expect a Super Bowl or Wimbledon final to give one side an advantage. And that's very true...
But there are way more than two sides teeing it up this week. That staggered start is an attempt to mimic a NASCAR event, with the fastest cars starting up front and the slower cars back in the pack having to find some way to get through the rest of the field and make up ground. In that sense, the Tour has created a reasonably good imitation of that kind of start, despite anyone's misgivings about the compromises necessary to make it work.
Does one player get an unfair advantage this way? Maybe... but just like a NASCAR race, it's all about overcoming the disadvantages to gain the prize.
So who do I think has the best chance of doing that this week? I have to go with two proven 'racers' this week, despite neither having the pole position.
Zander Schauffele
Patrick Cantlay
They were the two leading down the stretch last year and, given their play this post-season, I see no reason to doubt them now.
GC's live coverage begins Thursday at 1pm ET. PGA TOUR LIVE's streaming coverage begins at 11:30am ET (schedule is posted here). Look, we all know this isn't the end of 2022's golf -- the new season starts in mid-September and the Presidents Cup just a week later. But this is the end of a spectacular run of golf this year, and who wants to miss that?