Twofer Tuesday makes a trip home to NC, where the Wyndham Championship is only about a half-hour away.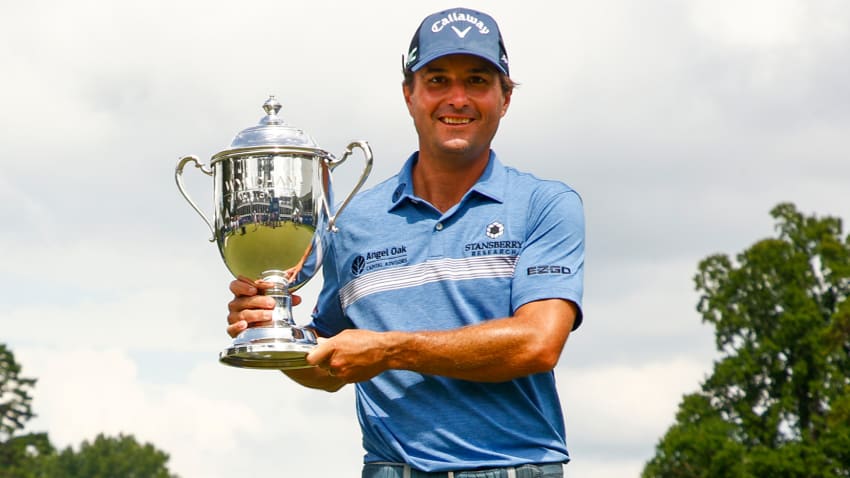 Sedgefield Country Club in Greensboro NC really is only a half-hour or so from my home. and I always look forward to this longstanding event which, back in the day, used to be known as the GGO (Greater Greensboro Open). Sam Snead won here 8 times in his career, the last just short of his 53rd birthday. It's a Donald Ross course -- par 70, 7131 yards -- with a lot of history.
Detroit Country Club last week is also a Donald Ross design, so players like one of last week's runner-ups, Taylor Pendrith, might do well here. Kevin Kisner is the defending champion.
This is the last week of the regular PGA Tour season. Next week the Playoffs start, so this is the last chance for players to play their way into them. So we should see some serious scrambling come Sunday afternoon.
My two picks are players with good records at this course. They may not do well this week -- that seems to be par for the course lately, especially with these old-style courses -- but let's give it a try anyway.
Webb Simpson: His last five appearances in Greensboro are 3rd-T2-2nd-T3-T7. Not playing so well this year but if he's going to get back in form, this seems a good place to start.
Kevin Kisner: The defending champ has four Top10s in seven appearances, and his scoring average in his last eight rounds in Greensboro is 65.88. He's been hit-and-miss this season but we'll see if good memories are what he needs.
GC's live coverage starts Thursday at 2pm ET. PGA TOUR LIVE's streams start at 6:45am ET (link to schedule here). I'm excited for this week. Let's go!