Twofer Tuesday splits its personality this week in order to divide its time between the LPGA and PGA Tours, trying to be at both the Walmart NW Arkansas Championship and the Presidents Cup.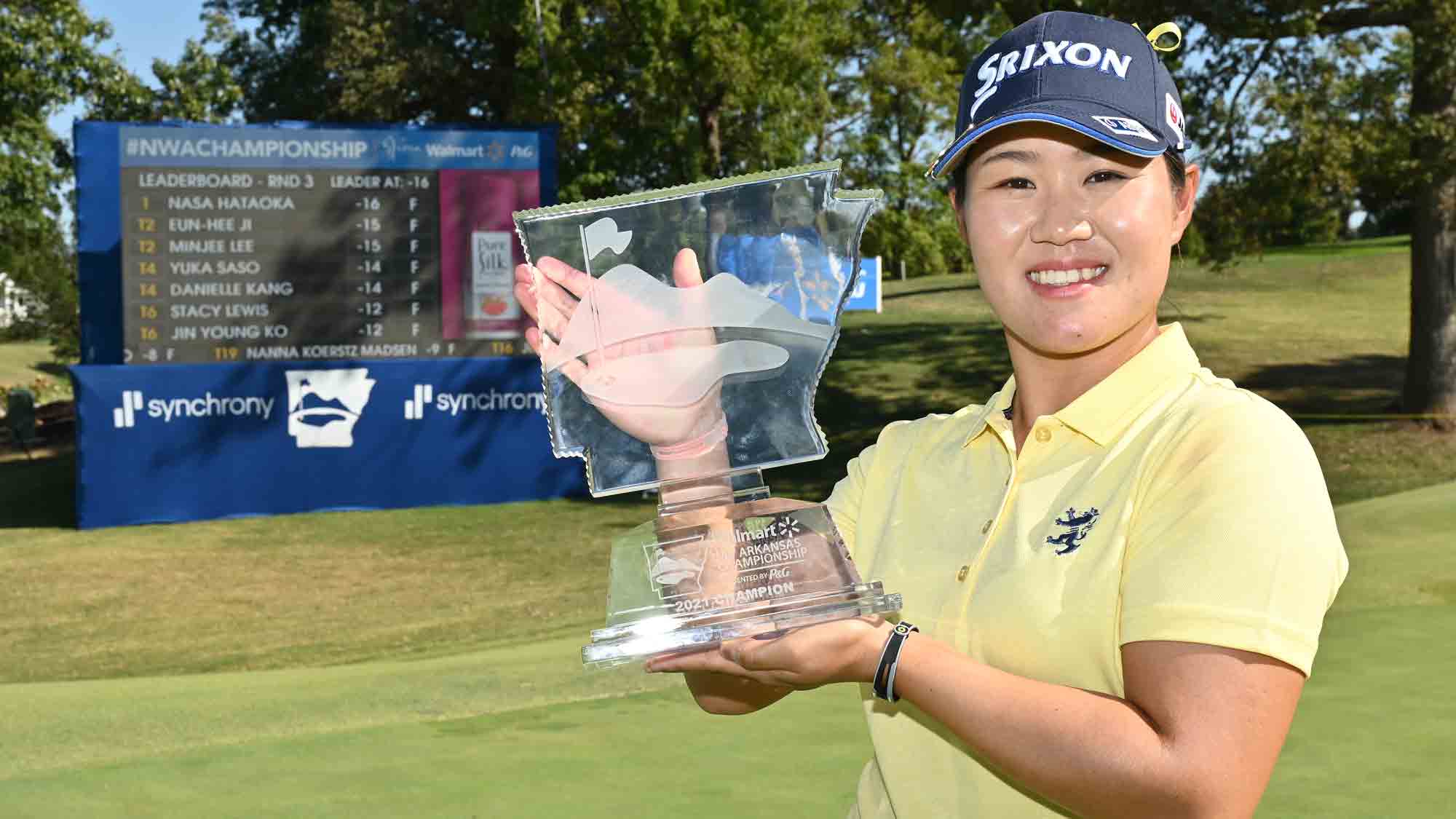 While the Presidents Cup is arguably the biggest event going on this week, making a Twofer Tuesday pick there isn't really all that exciting, is it? While I'll pick the US team -- in no small part because I live in the USA -- the fact remains that they're an overwhelming favorite and making just one pick just isn't that exciting. After all, there are only two possible picks to choose from.
Just for the record, I'm not so sure that the US team has this in the bag. Team events tend to bring us new stars and, with the International team having so many rookies this time, I suspect their rookies will step up to prove that going with 'experience' isn't necessarily the path to victory in team events anymore. The LIV money grab is just clearing the decks for more rookies to get a chance.
As a result, I've decided to also make Twofer Tuesday picks from the LPGA event this week. We're coming to the final stretch on that tour and there's a lot to be excited about, so why not do double duty this week?
You already know that my Twofer Tuesday pick for the Presidents Cup is Team USA. So let's get to my Twofer Tuesday picks at the Walmart NW Arkansas Championship. We've got NINE first-time winners on the LPGA leading into this week. And I'm inclined to look for another first-timer at this event. So here are my picks:
The LPGA event is a 54-hole event, with GC's Friday coverage being tape-delayed until 8pm ET. That will change on Saturday as NBC picks up the main coverage, meaning the LPGA will get live coverage starting at noon.
GC's live Presidents Cup coverage starts Thursday at 1pm ET. GC also has Friday coverage but on Saturday the bulk of the coverage moves to NBC
The big question is... Will the Presidents Cup automatically get the Limerick Summary next week? To be honest, I'm not sure. That, at least, may make this week more interesting for you readers out there.