The LPGA's last event of 2022 is a big finale... but some of the top players are fighting injury in their attempts to win the LPGA's top non-major prize.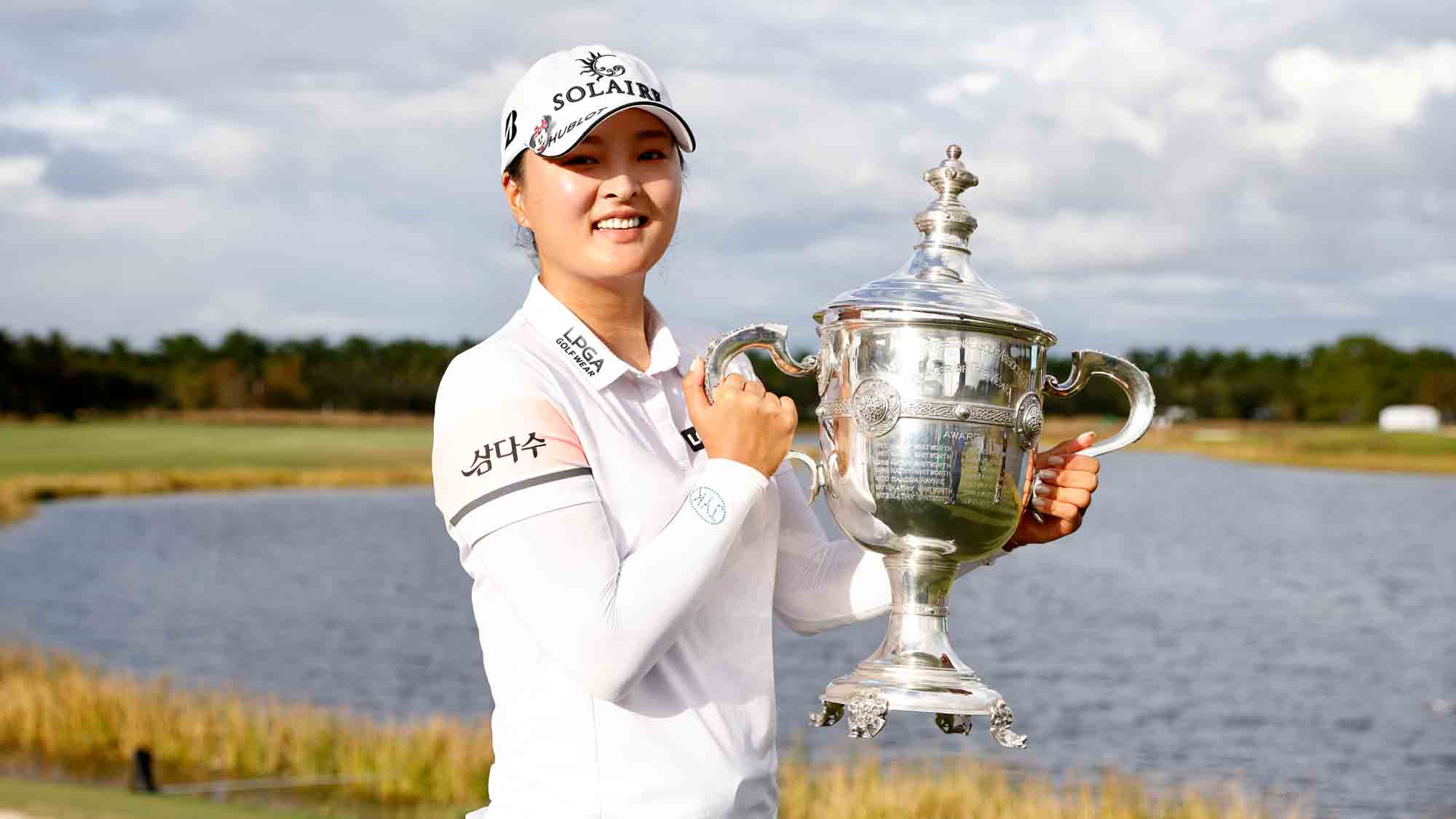 The CME Group Tour Championship is where a lot of prestige awards get settled, but some are already decided, Minjee Lee has the ANNIKA Major Award and the Aon Risk Reward Challenge, and Atthaya Thitikul won the Louise Suggs Rolex Rookie of the Year. But the Money Title, Rolex LPGA Player of the Year and Vare (scoring) Trophy will have to wait until Sunday before we know who gets those.
And like I said, some of the top players are playing hurt. Jin Young Ko is playing with a wrist injury and Brooke Henderson with a back injury. Both players are taking it easy in the lead up to Thursday, hoping to nurse their injuries through the final event without causing further damage. After all, there's two months without an event before the 2023 season begins — time that can be used for therapy.
Perhaps the most confusing thing — or least confusing, depending on your point of view — is that the season-long race for points only determined who qualified for this event. The points are now wiped out and the winner of the event takes it all. Which means Pornanong Phatlum, the last player to make the field, can win it all with a good showing this week.
So who feels the most pressure this week? It's a good question! But now you know why the hurt players are teeing it up.
GC's live coverage of the event starts Thursday at 3pm ET. (If you can get it, there's an extra hour streaming at 2pm ET.) With so many storylines at play, we should get a great finale to the season!