It's time. The Champions will determine the season-long winner of the Charles Schwab Cup as well as the winner of the final event of 2022, the Charles Schwab Cup Championship.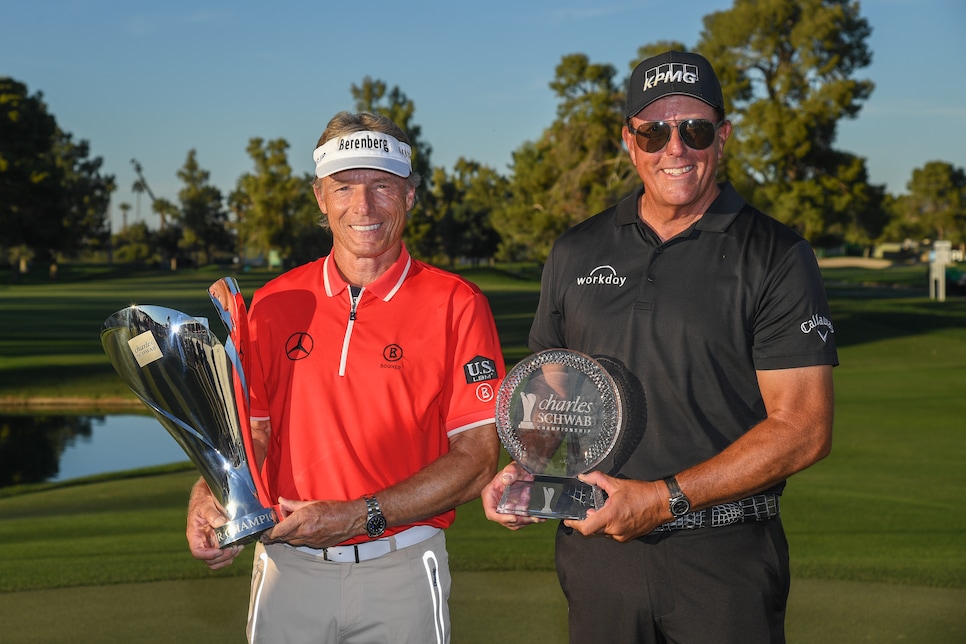 Just as it used to be on the PGA Tour, there are often two winners at the Champions' Tour Championship. There's a winner of the event (which—no surprise—will not be defended by last year's winner Phil Mickelson). And then there's the winner of the Charles Schwab Cup itself (their equivalent of the FedExCup) which—again, no surprise—was won last year by Bernhard Langer for his 6th time.
It's a very different picture this year.
There are only two players with a realistic chance to win the Cup, Steven Alker and Padraig Harrington. And to be honest, even if Padraig wins the event, it's still very likely that Alker will win the Cup. (Yes, he's been that good this season.) But Padraig HAS to win just to have a chance at the Cup, so we should see some serious competition.
GC's live coverage starts TODAY (Thursday) at 4pm ET. since the event is played in Phoenix this may be fairly early in the round.