Winner: Russell Henley
Around the wider world of golf: Gemma Dryburgh got her first LPGA win at the TOTO Japan Classic; Bernhard Langer got his 44th Champions Tour win at the TimberTech Championship; George Coetzee won the PGA Championship on the Sunshine Tour; Jazz Janewattananond won the International Series Morocco on the Asian tour; and Ting-Hsuan Huang won the Women's Amateur Asia-Pacific Championship.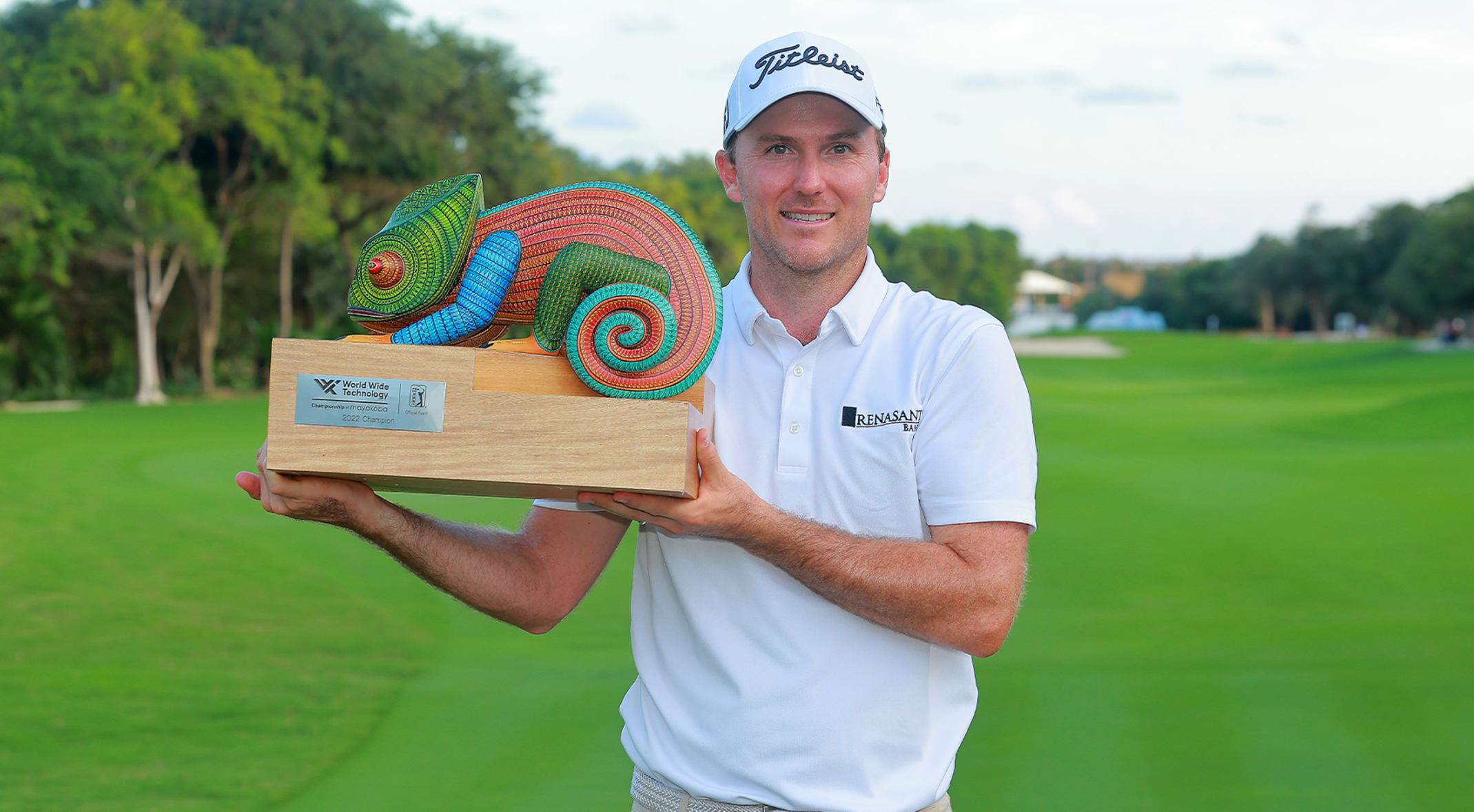 Given how unpredictable this event can be, my Twofer Tuesday picks didn't do too bad. I had Viktor Hovland (T10) and Aaron Wise (T15). I'll take it!
Top10s: 33 for 109 (21 Top5, 12Top10)
Winners: 5 for 55
Top20s: 50 for 109
Russell Henley had developed a reputation for not finishing tournaments. The last five times he had at least part of the 54-hole lead, he couldn't get it done.
This time he did. He started with a six-shot lead and he finished ahead by four. He tied the tournament record with the win. That's good playing in anybody's book! And he credited the win to what he learned in all those losses. That's perspective!
It's Russell's fourth PGA Tour win and his first since 2017... which I guess gives him similar numbers on his Limerick Summary count. Not bad, Russ, not bad!
Russell led on the last day by six;
In the past, leads and wins had not mixed.
But this time, Russell knew
He could see the thing through
'Cause the past losses taught him some tricks.