Winner: Qass & Vijay Singh
Around the wider world of golf: Antoine Rozner won the AfrAsia Bank Mauritius Open on the DP World Tour; and Matt Ryan won the Scotia Wealth Management Chile Open on the PGA TOUR Latinoamérica.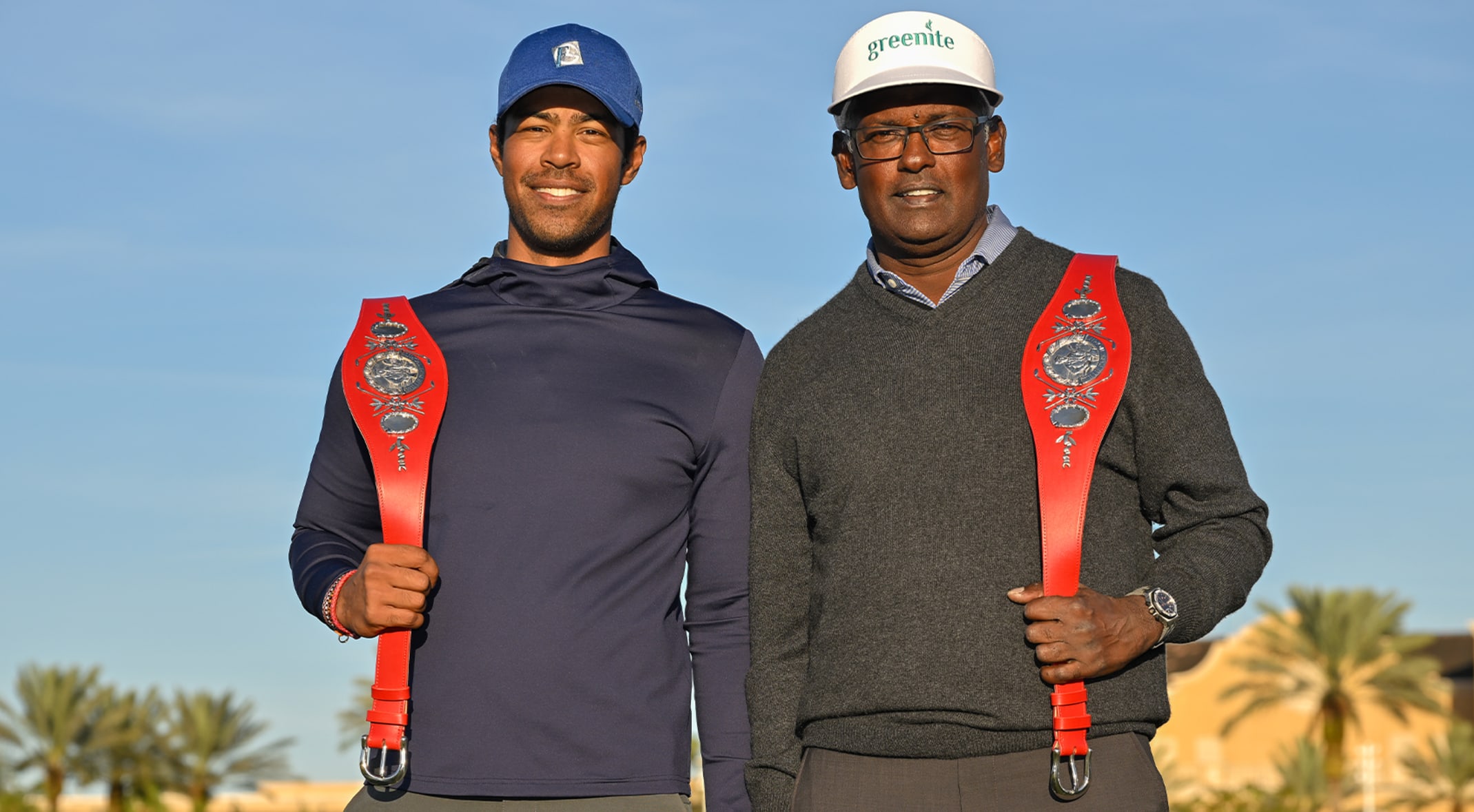 I guess I padded my Twofer Tuesday picks pretty well this week. I had Team Daly (T2) and Team Woods (T8). Wasn't expecting Charlie to have ankle problems. Still couldn't use the odds to pick another winner but nevertheless, my 2022 record looks pretty good overall.
Top10s: 40 for 118 (24 Top5, 16 Top10)
Winners: 5 for 60
Top20s: 56 for 118
This is my last Limerick Summary of 2022 but it turns out to be a pretty good one. Qazz and Vijay Singh have played 16 of these PNC events and have picked up (I think) three seconds and three thirds. They finally picked up the win.
In a lot of ways I don't think this should have been any surprise. Not just because of their past record in this event but because Vijay has always been a bulldog-type player who refused to accept the odds against him. Let's not forget that he's the winningest player on the PGA Tour beyond the age of 40, beating out even the great Sam Snead. He does the unexpected all the time.
So it shouldn't be any surprise that he and Qass won by becoming the first team to post two sub-60 rounds back-to-back. Or that Vijay is 59 at the time they did it.
Given how wild this year in golf has been, it's fitting that Vijay and Qass pick up the last Limerick Summary of 2022. It's long overdue. Congratulations, guys... and Merry Christmas!
Team Singh's sixteenth try got it done—
This time, they were second to none.
Back-to-back 59s
Brought to mind all the times
Vijay's wins left the golfing world stunned.