Twofer Tuesday hops over to the Monterey coast for the AT&T Pebble Beach Pro-Am.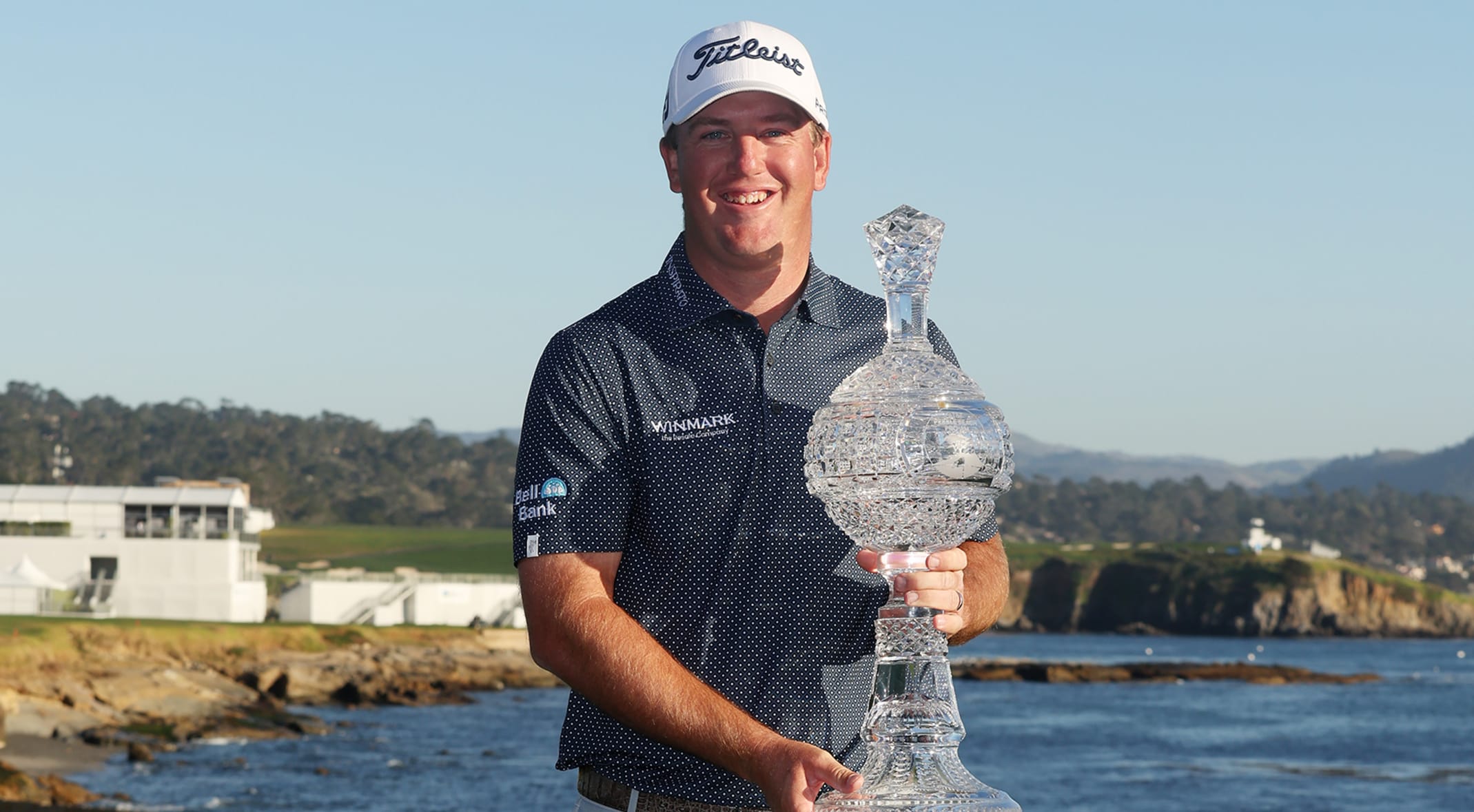 The last of this year's multiple-venue events is back. Perhaps the most beautiful scenery on the PGA Tour schedule is primed and ready for TV. And somewhere in the midst of it all, we'll be watching a professional golf tournament.
Three courses, the cut on the third day, and all the madness that the amateurs bring. (It's time for that Cinderella story again, folks.) We won't really know how the pros stand until the end of play on Saturday since we have to wait until all the players have played all 3 courses.
I know it sounds like I'm belaboring that point but it's a big part of this tournament. We really don't know who's leading until after 3 rounds. And that means you get to stress out big time as you watch you favorite players post scores that look okay but may in reality be horrible.
Still, given how my picks have done so far this year, can't say that I'm gonna stress that much at all.
Jordan Spieth
Seamus Power
GC's live coverage starts Thursday at 3pm ET. And PGA TOUR LIVE starts streaming at 11:30am ET (check the times here). If there's a tournament that I expect my picks to do badly, it's this one — simply because there's no guarantee everybody gets the same weather on the same course since they don't all play the same course on the same day. But maybe that random aspect will actually help me this week. I guess we'll see. Hope you fantasy golf players have better luck than I've had!