Winner: Justin Rose
Around the wider world of golf: Daniel Gavins won the Ras Al Khaimah Championship on the DP World Tour; Pierceson Coody won the Panama Championship on the Korn Ferry Toru; Abraham Ancer won the PIF Saudi International on the Asian Tour; Benjamin Follett-Smith won the Bain's Whisky Cape Town Open on the Sunshine Tour; Sarah Jane Smith won the 2023 TPS Murray River in Honour of Jarrod Lyle on the Australasian Tour; Aditi Ashok won the Magical Kenya Ladies Open on the LET; Michael Brennan won the Men's Individual trophy at the NCAA Southwestern Invitational and Texas won the Team trophy. Oh, and Aaron Rodgers won the Amateur trophy at the AT&T.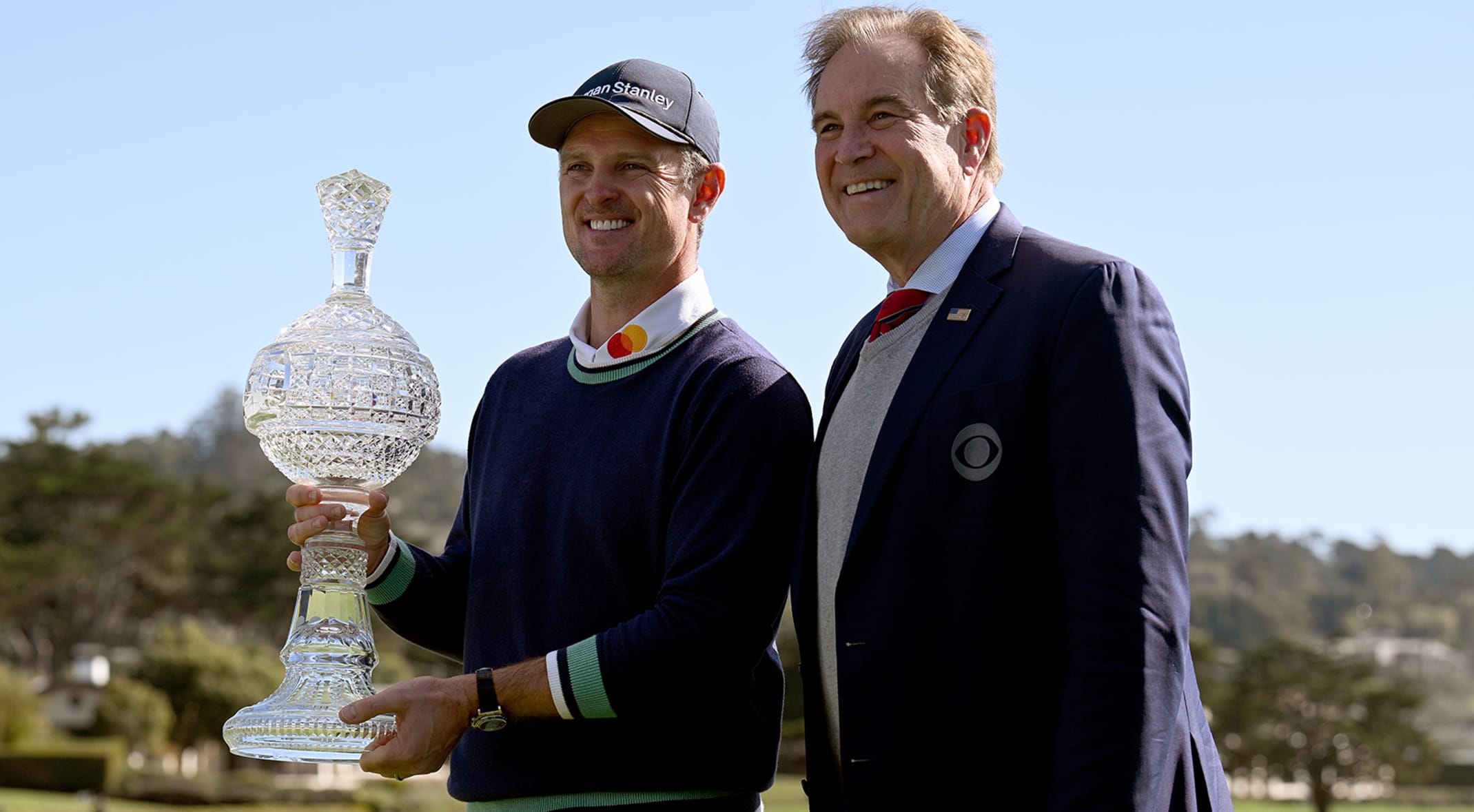 My Twofer Tuesday picks continue to be a case of feast or famine... but mostly famine. I had Jordan Spieth (T63) and Seamus Power (T15). Both of my picks were in the Top10 at some point over the weekend but the weather just threw both of them for a loop.
Top10s: 2 for 10 (1Top5, 1 Top10)
Winners: 1 for 5 events
Top20s: 3 for 10
The AT&T Pebble Beach Pro-Am was kinda like The Wizard of Oz this past week. One minute you were thinking about the beautiful views on the Monterey Peninsula... and the next minute you realized you weren't in Kansas anymore.

I couldn't help but think about that tornado that blows Dorothy to Oz in the movie. (You guys do realize that the Dorothy character's last name was Gale, don't you?) I'm afraid that most of the pros who got blown into the weekend felt the house land on them, sort of like the Wicked Witch of the West did.
But then you get the fairytale. Here comes Justin Rose, pretty much forgotten by everybody since his last win back in 2019. The Masters and Olympic champion had been struggling with his health and his game, so he got himself back in shape, showed up at Pebble and — not to put too fine a point on it, but I'm sticking with the image here — he clicked his ruby red slippers and found himself back home, right there on the trophy stand.
Personally I think the real magic here was the fact that Justin, despite being 42 and supposedly no longer competitive, had so much experience playing all over the world, on all kinds of courses, in all kinds of conditions. Because that's exactly what Pebble threw at the field this year. And now he has to be taken seriously again.
I always enjoy seeing the "old guys" win, no matter what sport they play. But this Limerick Summary is particularly sweet, and I'm hoping Justin blows away the field a few more times in 2023.
The wind and the rain and the hail
Battered pros with the force of a gale;
Mother Nature went wild.
Justin Rose merely smiled
As he authored a real fairytale.