Twofer Tuesday continues its Florida vacation at lovely Bay Hill CC and the Arnold Palmer Invitational.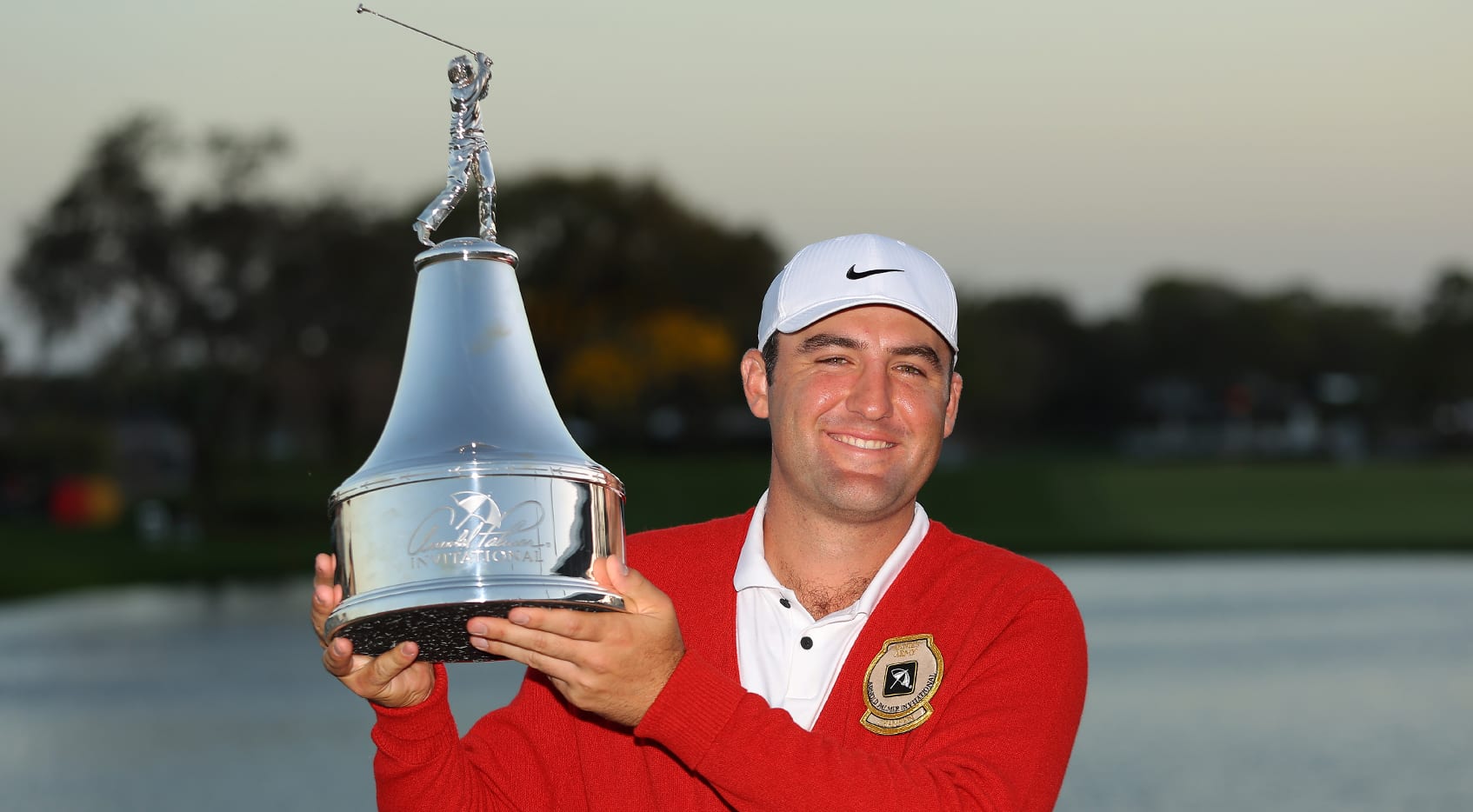 It's back to Arnie's Place for the fourth elevated event so far this year, which means most of the big names are here. Scottie Scheffler is back to try and make his second successful title defense of 2023, Jon Rahm is after his fourth PGA Tour title of 2023, and Rory will try to get his game back in winning form after a rough start here in the States.
Only ten players finished under par last year, and the last two playings of the API have handed the pros strong winds and rock-hard conditions. With no rain expected, temps in the high 80s-low 90s F and windspeeds averaging around 12mph, we could see similar conditions this time around.
Like the other elevated events, the field is so strong that it's mainly a question of who happens to have a bad week. I'm sure Jon Rahm will be the betting favorite again but Bay Hill has been a bit of a challenge for him so...
Scottie Scheffler
Patrick Cantlay
GC's live coverage begins Thursday at 2pm ET. PGA TOUR LIVE starts streaming at 7am ET (the schedule for all the streams is at this link). While my picks as a whole haven't done so well this year, I have picked 2 winners out of 8 possibles, which is nothing short of amazing for me. Let's see if I can get lucky again this week!