Twofer Tuesday scrambles over to Riviera to see Tiger tee it up at the Genesis Invitational.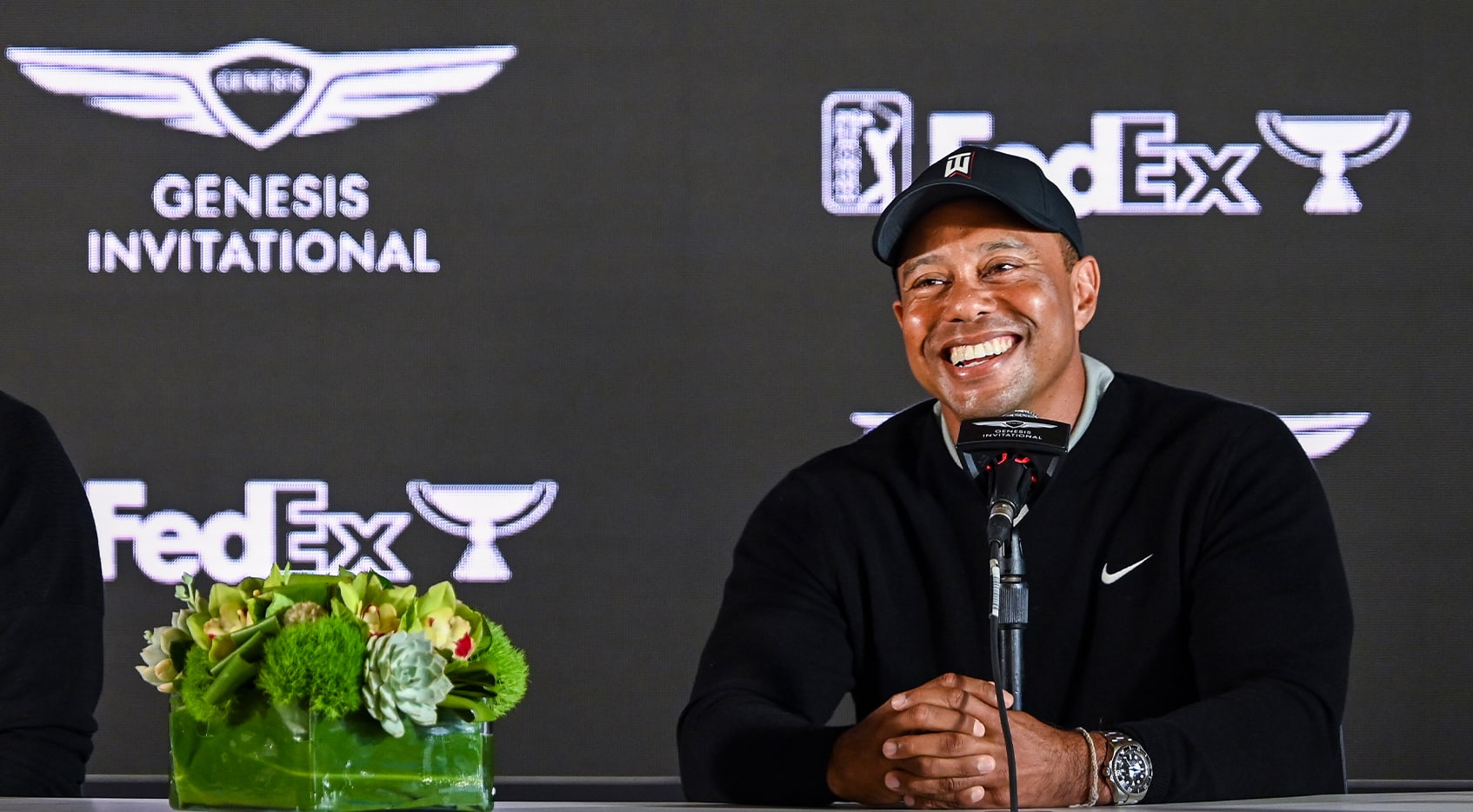 I normally post a photo of the defending champion but I was torn this time. Joaquin Niemann won wire-to-wire last year but won't be there because he went to LIV, and Tiger is such big news this time around... well, my apologies to Joaquin.
No, I'm not taking Tiger as one of my picks but this is a big deal. It's been a while since he played, and we don't know how that planar fasciitis is going to be...
Anyway, this is also the third of the elevated events this season so we've got another stacked field. And with Tiger teeing it up as well, this looks to be another monster event like the Phoenix Open was last week. (Maybe not so many people but I bet it'll have a bigger crowd than normal.)
Okay, on to my picks. I've got so many potential picks this week I don't know what to do. I'm going to mention three picks — we'll see if I'm still stuck in that rut I mentioned yesterday -- but only two count. Here we go:
Even I knew I was going to pick Homa. I was also seriously considering Justin Thomas this time, based on his strong finish last week, but I'm going to go for Adam Scott instead. He's the all-time money winner at this event. We'll see how this plays out.
GC's live coverage begins Thursday at 4pm ET. PGA TOUR LIVE starts streaming at 9:30am ET (you can find their schedule here). I'm really excited to see how Tiger plays this week because Riviera is a challenge to walk and that's been his (pardon the pun) Achilles heel lately. With the huge prize pool, there's a lot to look forward to!